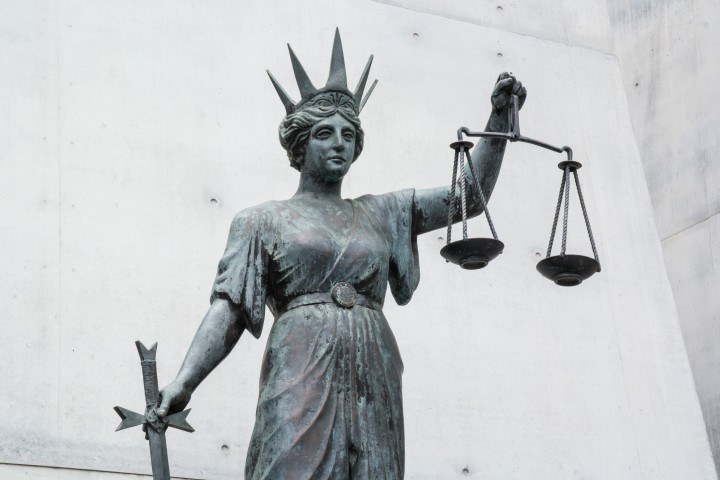 Two weeks ago, a Facebook post created and shared by Ram Subramaniam, head of innovation at the Aam Aadmi Party (Delhi's current ruling political party), went viral. The post was of a hypothetical letter to the government describing a future in which citizens would be able to pool their resources in order to hire lawyers to represent them in court. The response to Ram's photo was overwhelming: with over 2,300 likes in less than two weeks, it made the rounds on social media and eventually reached the three founders of Get Closer, a startup that describes themselves as an "actionable Change.org."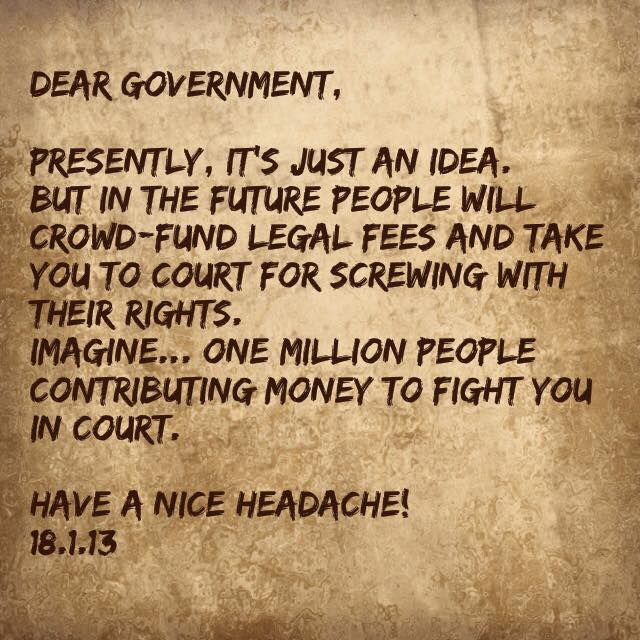 A pivot towards crowdfunding for lawyer services
When the post went viral, Get Closer was working on officially launching its own pivot into becoming a crowdfunding website for lawyer fees. Founded in 2014 by Radhakrishnan Ram Manohar, Sidharth Vijayan, and Praveen Paul, the startup was originally created to help companies connect with relevant NGOs in order to comply with a newly introduced Corporate Social Responsibility (CSR) act. With the decision to pivot, they had moved into an incubator at IIM Bangalore.
"Due to regulatory issues, we decided to pivot our business model but also to try and remain within this conjunction of funding and public issues," explains Radhakrishnan. "That's always been our thing: finding a way for those that are working on big things to connect with the right people. Our conclusion with Indian bureaucracy was that a lack of funding was creating a growing disconnect between lawyers and individuals."
The social media response
Because the small team, including Stalvart John, Abraham Varghese and Krishna Kumar, had already established a network of lawyers that were willing to work with the platform, the assumption was that most of the difficulty would lie in getting individuals to post cases and contribute funds. Thanks to the popularity of Ram's post, however, this task became much easier.
"It was a strange coincidence that acted as a boost of confidence for us," says Radhakrishnan. "It was a great way to gain traction and we immediately reached out to Ram. We decided to conduct a casual test to see if there would actually be a response to our site. We asked him to include a request in the caption of the photo where each follower would write 'yes' if they were interested in using the platform. The amount of positive feedback affirmed our belief that every person is an activist inside – there just aren't enough venues for them to reach out."
The post included a link to the first iteration of Get Closer's website where interested users were able to sign up for a mailing list. "We already have over 6,000 people showing interest in our website," he adds. "It's exciting." With the help of the traction that the Facebook post has granted them, Get Closer plans to officially launch its services by January.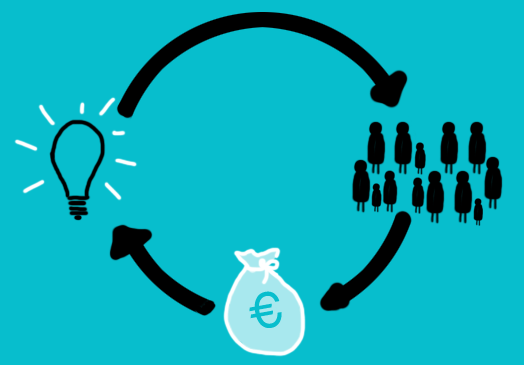 Technology can disrupt and improve the judicial system
Other services have attempted to use technology to disrupt the judicial industry. A prime example is US-based Rocket Lawyer, a website that provides individuals and SMEs (small- and medium-sized enterprises) with online legal services and consultation. It has received over US$46 million in four rounds of funding from investors like Google Ventures and August Capital.
In India, however, the judicial system has seen little to no change in the past 200 years. It continues to be plagued by issues like corruption, a lack of transparency, and years of pending backlog. Most importantly, those without money rarely get an opportunity to be represented in court. "It's not even that lawyers don't want to fight social causes," explains Radhakrishnan. "The issue is that they won't get proper remuneration. We're trying to change that entirely."
While the platform presents a practical solution to a complex problem, there are several issues that come with the territory of working with the judiciary system. If an issue seems biased towards an unfair cause, for example, will Get Closer still allow it to raise funds on their website?
"Our first few cases will have to be things that are obviously helpful in order to establish our intentions," explains Radhakrishnan. "In a court of law, things are never black and white, though. While we hope that the democratic nature of our platform will organically weed out anything undesirable, we will jump in if there is a need."
And, in cases of failures, Radhakrishnan explains that support from the community can provide an excellent hotbed for solutions. "When a hundred people are rallying behind a case and the lawyer doesn't win, you have an entire community to fall back upon to help you find an alternate solution."
The inherently democratic nature of crowdfunding can help Get Closer open up a bigger conversation about understanding the real needs of the citizens of India. "When you start looking at the trends of what is most popular, you know what people really want to see changed," Radhakrishnan explains.
In the future, the startup has plans to release an app as well as a host of other services. "We want to be the go-to for all immediate legal processes. Need a housing contract for a new place? You can use Get Closer to connect to a lawyer immediately." Get Closer's early entry into the market gives them an additional advantage. "Once we establish a concrete business model here, we hope to expand into global markets. This is a solution that is needed all over the world."
This post 2,000 Facebook likes help launch Get Closer, a platform that crowdfunds legal services appeared first on Tech in Asia.