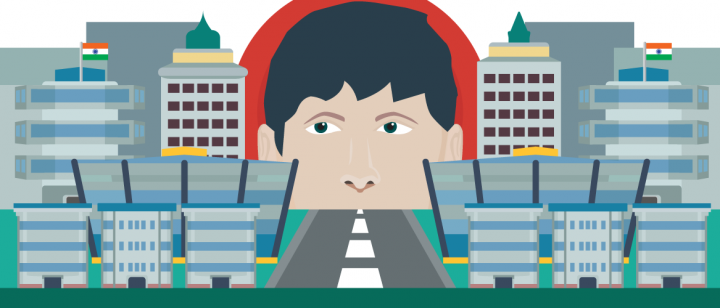 Japan's Beenos group, a global conglomerate with a business incubator, has announced a US$60 million fund for early stage startups. The fund named "BEENEXT" will be investing in internet and mobile-related businesses in India, Southeast Asia, Japan, and the US. It will be based in Singapore.
BEENEXT is founded by Teruhide Sato, founder and former CEO of Beenos. The fund aims to back hand-picked entrepreneurs with capital, operational expertise, and access to a global network.
Beenos will invest US$5 million into BEENEXT, alongside a bunch of individual investors who have built companies in Japan, the US, and Southeast Asia. "Through this investment and strategic partnership, we look to expand our reach in emerging markets and USA, and also maximize our investment returns," an official statement from Beenos states.
Beenos has been focused on the cross-border ecommerce space and investing in marketplace and online payment businesses in emerging markets. As a seed accelerator, it has invested in over 50 companies in Japan, while its investment arm has made over 85 investments globally.
In India, Beenos has so far announced investments in five startups:
Shopclues: It's an ecommerce marketplace with a strong push into second- and third-tier cities of India.

Citrus Pay: This fintech startup aims to make digital payments and online checkout processes simpler.

KartRocket: This startup builds tailored services around payments, cash on delivery, automated shipping management, and multi-channel sales for ecommerce sites.

BuyHatke: This site grabs results from various ecommerce sites and picks the best deals for customers.

Droom: This marketplace for new and used cars recently secured US$15.6 million in a series A funding.
Teruhide Sato has also been investing in his personal capacity. One of his recent picks from India is Lookup – a Craigslist and Whatsapp rolled into one for local shopping, dining, and other activities.
Lately, investors from Japan have been testing the waters in India, besides Southeast Asia. The inflection point was when Masayoshi Son, founder and CEO of Japanese telecoms giant SoftBank, visited India last year and announced plans to pump US$10 billion into India's "information revolution."
See: The land of the rising startups: how India is luring Japanese investors
This post After 135+ investments, Beenos announces new fund for young startups in India, SE Asia, Japan, US appeared first on Tech in Asia.