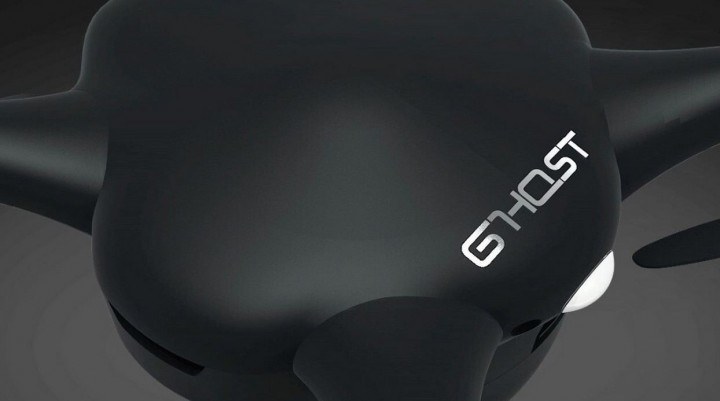 Look, up in the sky! It's a bird! It's a plane! Nope, it's Chinese drone startup valuations. Yet another drone maker saw its value shoot skyward on Monday when Ehang announced that it has raised a US $42 million series B round. The round includes some major players, too: it was led by GP Capital and also included investment from GGV Capital, ZhenFund, Lebox Capital, OFC and PreAngel.
The company has not released its current valuation, but it does claim that figure is 100 times higher than it was 16 months ago when the startup was first established. It will use these latest funds to accelerate its tech and business development, increase the size of its team, and "build a UAV ecosystem" based on its apps. But the company, which has thus far been mostly focused on the consumer space, also plans to push into commercial applications and explore industries like logistics, agriculture, and mapping.
Ehang's product is a mobile-app-controlled camera drone branded "Ghost" that it sells globally through its website and other channels. Ghost runs from US$600 to US$800 depending on options (GoPro camera not included), and there are of course a variety of accessories for sale as well. Ehang claims that Ghost is "is the world's easiest drone to fly," and it features some cool automation like an auto-follow setting you can use to get good shots of yourself from above. You can see some shots from the drone in action in this promotional video:
Ehang isn't the only player in China's drone scene, though, and competitors are raising money too. Earlier this month, Aheadx raised a multimillion dollar round it will use to push forward its drone sales, and DJI – the elephant in the room when it comes to Chinese drone makers – nabbed a whopping US$75 million back in May. Ehang's pricing puts it more or less in the middle of those two competitors, and while it has significantly more money to play with than Aheadx, it may have trouble catching up with DJI domestically or abroad.
This post Chinese drone maker takes to the skies with $42M series B appeared first on Tech in Asia.