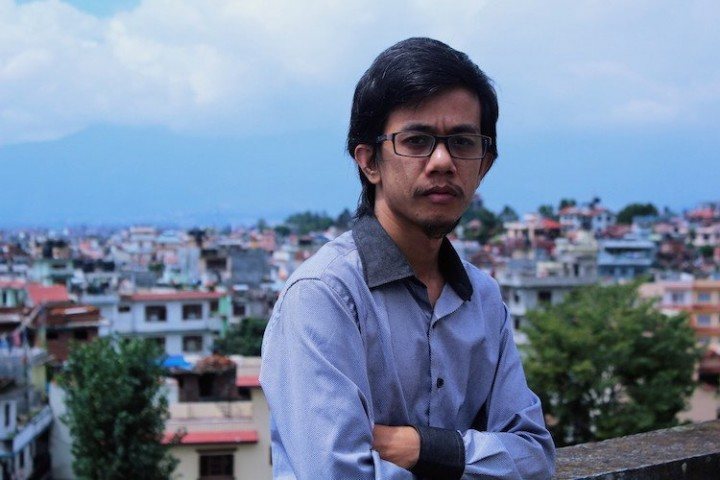 After getting a diploma in computing in Singapore five years ago, Nirajan Bom Malla got active in the emerging startup scene in his home town of Kathmandu, the picturesque capital of Nepal surrounded by the towering Himalayas. He decided to start something on his own: Surfmandu.
Apart from the Kathmandu connection, the name reflected Bom Malla's interest in social media and community-oriented tech projects. Surfmandu began with a file hosting service called Filestrack and a discussion board platform called Enbeeone3 – all before hitting upon his current venture, Vidinterest, a video curation and sharing site.
Initially, Bom Malla, who is now 26, focused on building up the community and user-generated content on the site. When I met him in November last year at the Tech in Asia conference in Jakarta, he had just secured additional funding and was full of plans for an upgraded Vidinterest with new features in 2015. Then he got hit with an earthquake.
The 7.9-magnitude Nepal earthquake in April killed 7,000 people, injured 14,000, and threw life helter skelter. Next month, even as relief operations were under way, another quake of equal magnitude struck. "Like all other people who felt both the 7+ earthquakes, I was psychologically disturbed," says Bom Malla in his understated way. The young entrepreneur escaped unhurt even though he was right in the middle of the two quakes, captured live in this video.
A hypervigilant state of being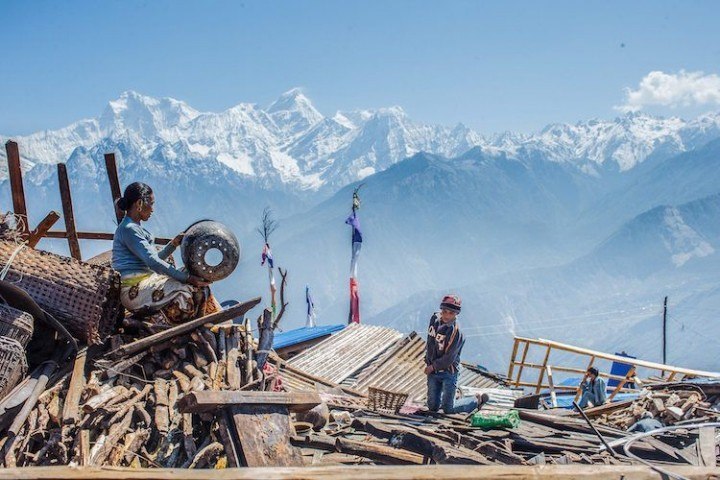 It's hard to imagine the effects of an earthquake on one's psyche, because it's only the physical side of it we see on TV and the internet. For Bom Malla, the earthquakes were more than two catastrophic events that happened one after another: they were two months of living on the edge.
"We experienced hundreds of aftershocks, at least one everyday. We had to be alert all the time [to the possibility of the next big quake]. Loved ones were always the first concern every time there was an aftershock," recalls Bom Malla.
Apart from this hypervigilant state of mind, which was physically draining as well, there was the matter of getting everyday life back on even keel amidst the chaos all around. Once the worst was behind them, however, the Vidinterest team tried to refocus on the upgrade they were working on when the earthquakes struck.
But how do you get back to work, especially online, when the internet is full of death toll and casualty stats about your neighborhood?
"As our team primarily works on social media, we gave most of our time to sharing updates and making people aware of all the hoax news about the next earthquake," recounts Bom Malla.
Even in the middle of such an enormous human tragedy, trolls wreaked further havoc on the internet. Predictions were made about the exact timing of the next big earthquake, attributed to a scientist or some astrologer. And these warning messages would go viral when there were aftershocks, creating further panic. People spent nights on the street outside their homes, praying, to avoid being trapped by another earthquake.
But, as a Sufi seer once predicted, "this too shall pass." And so it was with Bom Malla and Vidinterest. "As the gaps between aftershocks started getting longer, we began to focus more on our work and less on the earthquakes."
Back to business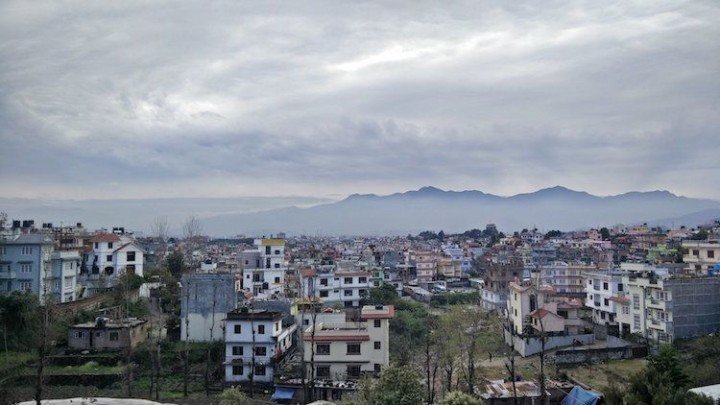 Now the new Vidinterest is ready. The most interesting aspect of the revamped site is its embeddable playlist, demonstrated at the end of this article. Apart from being a nifty feature for anyone who likes sharing videos, it's a useful tool for pro bloggers and content marketers.
Bom Malla felt the need for it because he was a prolific blogger even before starting Vidinterest. The idea came to him one day while curating videos and creating playlists on Vidinterest. "I wanted to showcase my collection in my blog and realized that we need to add this feature which can help many bloggers and marketers," he says.
The technical side of building up Vidinterest is no rocket science for its three-member team; it's building up a community that makes it stand out.
Bom Malla realized this early on. Hence the videos on Vidinterest are curated by users, unlike a platform such as 5by which programmatically scrapes sources like Reddit and YouTube for videos, looks for signs of virality, then organizes them in playlists for users.
Another site, Waywire, mostly has enterprise clients, who post videos promoting their sites, products, or services. It recently opened up channels for users to curate videos too, but only those who fit the bill – or help Waywire pay its bills – get to do that.
"In Waywire, it isn't easy to become a curator: you have to fill up a form to apply as a video curator. On Vidinterest, just signing up makes you a user curator right away," points out Bom Malla.
But Vidinterest will need to pay its bills too. The founder claims the site's growing community of users, and insights into their video interests and consumption habits, make it alluring for advertisers. "We currently have 30,000 average monthly active users, making over 200,000 video views. There are over 80,000 videos added in various playlists by users," says Bom Malla.
With advertisers knocking on the door, Vidinterest plans to launch a paid video promotion and recommendation platform for publishers by the end of this month. How to do that without devaluing the user experience is the challenge Bom Malla faces. That's a question all community websites have to answer.
Making YouTube easier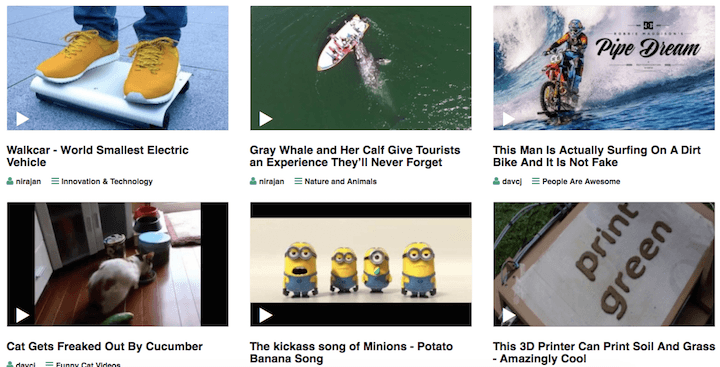 The site is still largely built on the same idea as before the revamp. Vidinterest, whose name is inspired by Pinterest, lets users bookmark videos on YouTube, Vimeo, and Dailymotion, and share them in a single playlist. So a lazybones like me doesn't have to visit three different sites to get a playlist of, say, Hollywood movies based on books.
A Vidmarklet widget in your browser also enables you to add a video from any website to your playlist on Vidinterest seamlessly, without having to leave the website. The look and feel of Vidinterest is quite like YouTube, so you can like or share videos and follow other users in familiar ways.
Now the video site has a new feature that lets you embed a playlist on your blog – such as this one:
Hollywood Movies Based On Books by davcj
This post Entrepreneurship on the edge: he rebuilt his startup even as earthquakes terrorized Nepal appeared first on Tech in Asia.