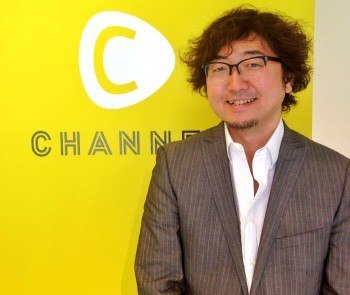 Scenario: while working your day job in January, you have an idea for a startup. By April, you've left your job and you dive headfirst into building something for yourself. There's new office space, a handful of employees, and a lot of late nights. Come August, you might be getting the hang of things. You might think you look the part of an up-and-coming CEO – but you don't look like Morikawa Akira does now, I can promise you that.
The former Line CEO is back in the startup game after he stepped down in April. Morikawa ran the show at NHN Japan from 2007, overseeing Line's inception and eventual growth to a US$10 billion company. He now finds himself in a modest, albeit stylish office in Tokyo's fashion district, Harajuku. It's only a 15-minute walk from Line's lavish Shibuya office, but its atmosphere is a world apart.
The change in milieu doesn't show in Morikawa's expressions. For the CEO of a brand new startup, his calm is disarming, to say the least. His eyes are devoid of a founder's zeal, and he holds his tongue, resisting the urge to chime in a beat early. Morikawa is cool, collected, and unabashedly self-assured. Plainly, he's running this nascent outfit like it's already a top contender.
60 seconds of fame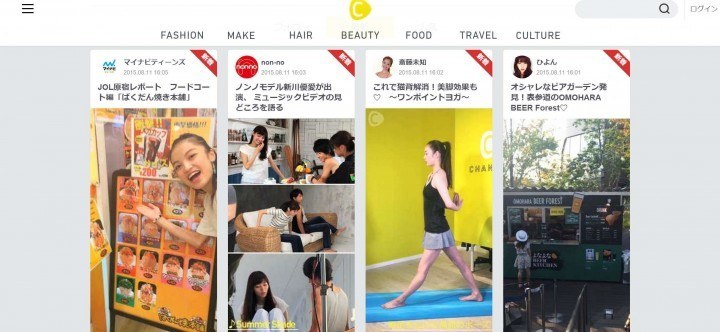 The company he has such confidence in is C Channel, a video site targeting young Japanese women. At a glance, the website looks like Elle or Vogue launched a Vine channel for the Japanese market. Visitors are greeted by a bevy of smiling, girlish fashion models and media "idols" in smartphone videos, staggered in rows. The site's viewers – almost exclusively women in their teens, twenties, and thirties – can scroll through the feed, watching the one-minute videos and following uploaders, who are referred to as "clippers." Until the service ends its beta run next month, only select clippers will be uploading content.
Videos range in subject from fashion and makeup to food and culture. In most cases, that means that an idol is visiting a restaurant for the first time, or checking out the new seasonal arrivals at a clothing store. One recent upload from C Channel's most popular individual user, university student and model Tomihari Megumi, documented a trip to Gap to buy summer one-piece dresses. Another clipper named Hiyon uploaded a video of herself trying a dessert at Dominique Ansel's Tokyo bakery on its opening day in June.
In each instance, the clippers had the aura of amateur critics about them. Their 60-second unscripted videos can get saccharine very quickly as the stars heap praise on food and clothing. That's the general nature of Japanese television, though, and C Channel has combined that familiar form with a function to match – pertinent information about the products and establishments that are featured in each clip. While the service hasn't quite graduated to a "buy it now" button, most uploads are accompanied by web links and a phone number. Connecting viewers with what they see is where Morikawa sees his company's niche.
"Our clippers are providing information about where they go and what they buy, which is effectively a review," he explains. "People will watch things featuring their favorite celebrities, but they're more likely to come back when there's some sort of information to be gained as well."
That's also why Morikawa doesn't count Youtube among his chief rivals. He tells Tech in Asia that clippers often post on Facebook, Instagram, Twitter, and Youtube in addition to their C Channel uploads because they perceive differences between each medium. To most Japanese users, C Channel is the first "platisher" – platform/publisher – that focuses on the same content and demographics as print fashion magazines. Short, asynchronous content also distinguishes C Channel from Twitter, Periscope, and Line, which are primarily engaged with livestreaming like Periscope, and longer content like Line TV.
When advertising isn't advertising
It might appear that C Channel's clippers are picking and choosing their featurettes based on ad contracts, but Morikawa says that isn't the case. Aside from professional ads, which are shot by C Channel staff and account for about ten percent of uploads, the service's content comes from individuals, free of coaching. Most of them are models or idols under contract with other companies and agencies; their incentive for using C Channel is brand association, as opposed to paid brand promotion. The idols and models who signed with C Channel to use the service do receive an undisclosed salary from the company, but it's not nearly a living wage.
"We don't want clippers to make C Channel their entire career because it should be about showcasing what you like – whatever you like, regardless of our advertising customers," says Morikawa. "Think of us like MTV, in the sense that you appear on our platform because it's a cool place to be and to reach fans."
If that candor and authenticity are enough to draw a base of loyal users, though, they will be subjected to advertising all the same. Morikawa's business model is based on ad revenue from companies who can pay to have specially made content featured on C Channel. The company is still far from profitability, but the outlook for advertisers is good – the convenience store chain Lawson has already outstripped every model and idol for "likes."

Lawson's corporate page features native advertising for its coffee.
C Channel's emphasis on high-quality content production can be seen in Morikawa's decision to recruit Saegusa Takaomi, an old friend from his days at Nippon TV. Saegusa became a top producer at Nippon TV, working on popular dramas and hit variety shows until this year. Now he's spearheading C Channel's push to sell in-house advertising content to companies around the world. New ad videos go up weekly, and Morikawa is determined to stay focused on image cultivation, courting brands like Chanel and Louis Vuitton.
Holding back?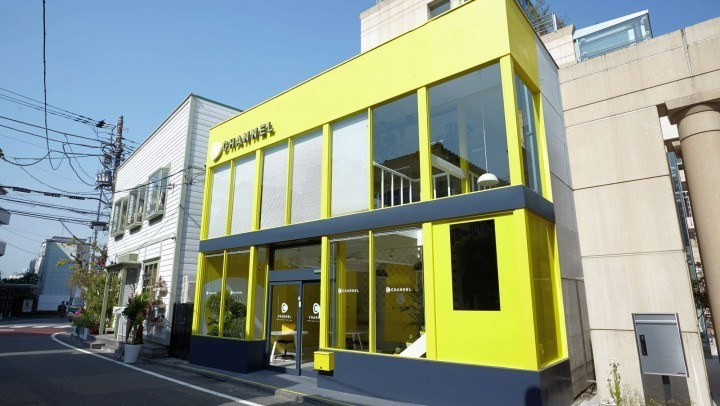 C Channel HQ in Harajuku.
For all of Morikawa's confidence in C Channel, it's hard to ignore the stark contrast between this new endeavor and his previous undertakings. C Channel's clippers around Asia and in New York may push foreign viewership to half of the total by next year, but the service is still targeted at young Japanese women. That's a small target, when you consider that Line has surpassed 200 million active users from a variety of demographics worldwide.
But Morikawa says that one reason he felt he needed to leave Line to start C Channel was that the messaging app no longer knows how to focus on the domestic market. He sees Japanese women as the ideal launch group for a service that's still exploring how best to evolve.
"Men are too analytical about their app experience, which generally means they take one look at the user interface and decide whether or not it's something they'll want to use," Morikawa says matter-of-factly. "Women are more likely to – don't take this the wrong way – start using an app without overthinking it. That's how new functions are discovered and new features are born, and that's what we saw with Line in Japan."
C Channel hopes to see some development like that when its video app is released to the public next month. When it drops, the services viewers can get behind the camera themselves, using preprogrammed templates that will facilitate editing in a matter of seconds. Asked about how the platform will change with an influx of non-celebrity users, Morikawa flashes a smile and shrugs.
"We'll just have to see about that, won't we?"
Back to the grind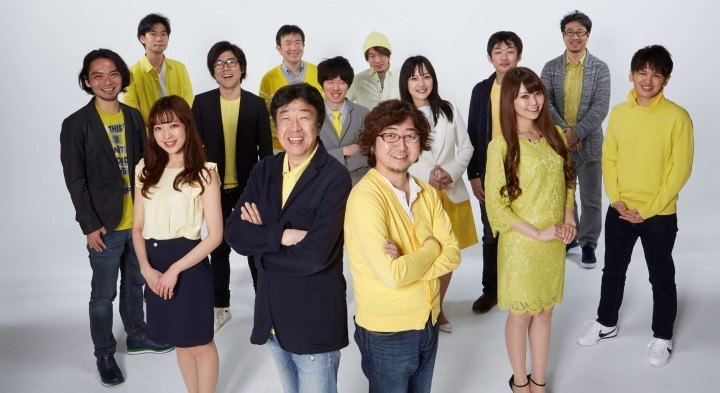 The C Channel team, with Saegusa Takaomi and Morikawa Akira back-to-back.
Until C Channel launches its apps and starts publishing numbers, there will be doubters. Eyebrows were raised when the company announced a US$4.1 million funding round in April – wouldn't it have been better to try this at Line, where such a sum would be just a drop in the bucket?
Morikawa asserts that although Line has nearly unlimited resources, leaving to start C Channel was his opportunity to build something from scratch again. This ground floor Harajuku office might be a far cry from Line's palatial headquarters, but Morikawa says that he and his skeleton crew are ready to silence the skeptics.
"There are a lot of eyes on me – on us – waiting for us to live up to expectations or fail trying," he offers, breaking character for a moment. "We have to grow a lot faster than the average startup… that's fine with me."
This post Ex-Line CEO Morikawa Akira is back in the startup game appeared first on Tech in Asia.