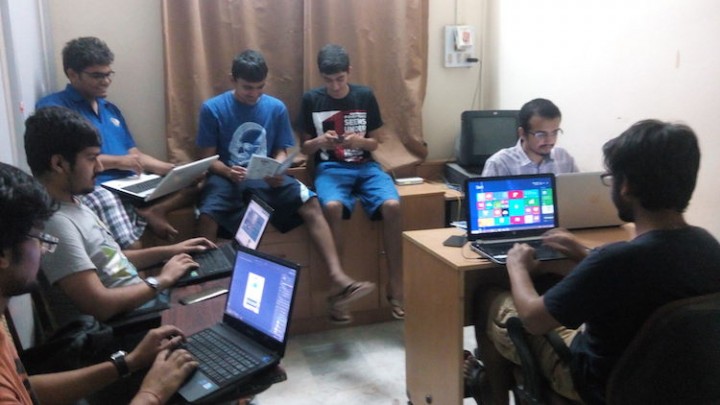 After months of pitching and short-listing, Swagene today came up on top of the heap in the finale of Conquest 2015 – an international contest for startups run by students of India's premier tech college, Birla Institute of Technology & Science (BITS), Pilani, in partnership with DCB Bank.
Swagene is the winner of @conquest2015 pic.twitter.com/ZlPdO6w6Hd
— Conquest (@Conquest2015) September 6, 2015
Over 1,400 startups registered this year for Conquest, which began as a business plan competition way back in 2004 and grew into a pitch-fest for startups, one of the biggest such events to be run by students. Fifty of the startups were initially shortlisted for mentoring and pitching to VCs and entrepreneurs in Bangalore, Delhi, and Mumbai.
Ten of them made the cut for the final event in Delhi today, where genetics startup Swagene emerged the winner. Gaming social network Gamezop got the runner-up trophy, while cleantech startup Longman Suntech was the closest contender.
The winner, Chennai-based Swagene, provides molecular kits for users to trace their genetic makeup and lead a healthier life. Earlier, in 2014, it had been named the startup of the year by the Confederation of Indian Industry (CII) for its pioneering work in personalized medicine.
The runner-up, Gamezop from Delhi, is a social network that curates games and allows users to try out new, new ones without having to download them.
The closest contender was Longman Suntech from Mumbai. It sets up solar power plants for consumers on their rooftops without charging them any installation cost up front. Consumers then buy the solar power at tariffs lower than what they would pay for power from the grid.
Apart from the winner and runner-up, Truck Suvidha – an Uber for trucks – won a special "Pioneer in marketing" prize. This startup from the desert state of Rajasthan – which is also the home of BITS, Pilani – connects transporters of goods with businesses and households in real time.
The other six startups who made the final round of pitches today were the following (in alphabetical order):
CareerAnna from Bangalore – a portal for personalized exam prep and career development products.
DoctorsNow from Johnston, USA – a virtual clinic for patients with non-life-threatening illnesses and injuries to get personalized, hassle-free healthcare.
Frapp from Mumbai – a deals and discounts app for verified students.
Gympp from Pune – helps users find fitness centers and trainers nearby, along with ratings and reviews.
ShopElect from Mumbai – a marketplace for industrial electrical products, with a reverse auction platform for finding the best prices.
Travanz from Gurgaon – a cloud-based platform that brings together a number of apps for the travel industry to run their backend operations smarter.
Sleepless in Pilani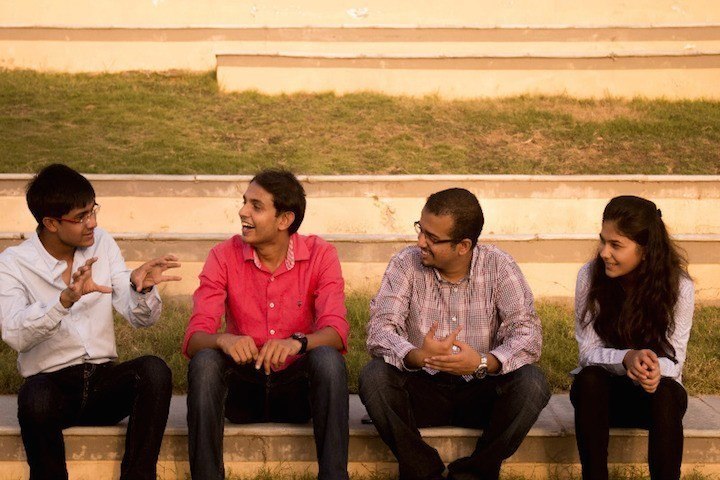 The Conquest 2015 core team of students.
Parth Gupta, COO of Conquest who is doing a B.Tech in Manufacturing Engineering at BITS, Pilani, shared with Tech in Asia the logistics nightmare of reaching out to entrepreneurs, investors, and sponsors – while at the same time keeping up with academic requirements. But it's all been worth it: "Every startup that registers gives us a happiness that does away with all the tired heat-struck evening meetings we have had."
The BITS, Pilani director Ashoke Kumar Sarkar echoed the sentiment: "As part of the institute's Vision 2020, it is our imperative to promote entrepreneurship among students who are the future of the country. Conquest, which was started by a group of enterprising students, has become a launch pad for young entrepreneurs."
See: These students are scouting for startups
This post From challenge to Conquest: genetics startup Swagene wins BITS Pilani contest appeared first on Tech in Asia.