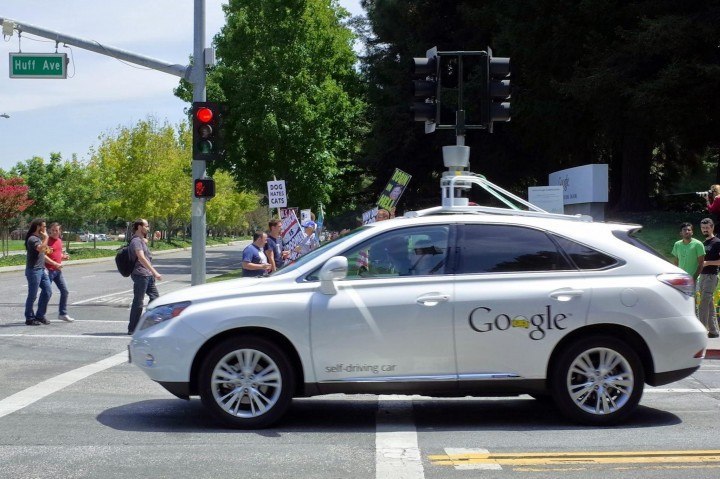 Radhika Jain was provided a daily pick up and drop off service by her employer. That sounds convenient on the face of it. But there are several inefficiencies in the system which make the service worthless. First, she had to wait outside her home till the cab arrived, braving the rains, heat, and terrible weather of Mumbai. Then at the end of a tiring day, she had to haggle with the admin in the office to figure out if there's a cab for her. And finally, she was forced to settle for a drop-off somewhere close to her home. So, she gave up on the service, preferring to be at the mercy of the pesky public transport system. This, even though her employer spends a significant chunk of money in providing the transportation service.
There are thousands of others in the same boat as Jain. Deepesh Agarwal launched MoveInSync to solve this problem.
The startup works by automating end-to-end transportation for enterprises. Employees of an organization can use the MoveInSync app to schedule a pick-up and drop-off. Once scheduling is done, the routing engine clubs together multiple employees who can share a cab so as to minimize travel cost. The employee travel time is also taken into account.
The app lets employees track their cabs in real time. When they board the cab, the employees identify themselves on an in-cab device. The system provides a safety mechanism to address women's safety. For instance, there is an SOS button in the app which alerts the management when triggered. The management also gets alerts when the employees get off at a destination which is not identified as their home.
With MoveInSync, it is mandatory for every cab and driver to strictly follow the routes provided by its systems. The patented algorithms calculate optimized routing for the cabs or buses. Once a cab arrives at the office after completing all the trips, the travel data is used for billing.
"Besides automating the entire business process, MoveInSync's transport management system puts in place strong systems for employee safety and security. Cool features like proximity SMSes and availability of driving directions to drivers through maps have been widely appreciated by users," says Agarwal.
Less money, high impact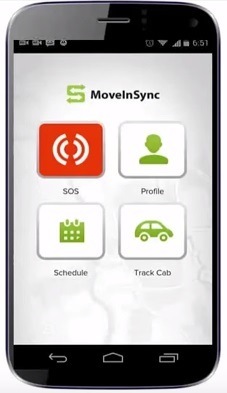 MoveInSync claims that it reduces travel time by 10 minutes out of an average commute time of 45 minutes. "This coupled with many other employee friendly features have resulted in happier employees and increased productivity," says Agarwal.
Over the last decade, Bangalore and other metro cities of India have seen immense economic growth and with it, an increased density of vehicles. A large portion of the on-road density is a result of large ITES companies setting up hubs in the country, employing thousands and offering transportation services to and fro from work.
While investments in the automation of employee transport systems is usually seen by enterprises as a luxury, MoveInSync wants to change that perception.
The founders first started a carpooling service. Agarwal went to his hometown Hyderabad during the festival of holi and was inspired by the entrepreneurial energy in one of the startup events that he attended. He quit his job and started brainstorming on ideas. Since he was previously a manager of intelligent transportation system at Motorola, he could only think of solving problems in the transportation space. He launched RideInSync, a cab-sharing service in 2009. However, due to low smartphone penetration then, his real-time carpool did not pick up.
Down the line, Agarwal had met some senior officials at Amazon who complained about the lack of efficiency in employee transportation. Since they thought that enterprise cab sharing wasn't adequately addressed, RideInSync became MoveInSync as it stands today.
"Around seven million people are provided transportation by their respective companies in India," says Agarwal. "They spend US$5 billion per year."
According to MoveInSync, its technology helps companies save one-fifth on their total transportation cost, which is a third biggest cost for an employer. For a lot of companies, the cost is unavoidable since Indian laws demand transportation services for employees who work after 8 pm.
Users and backers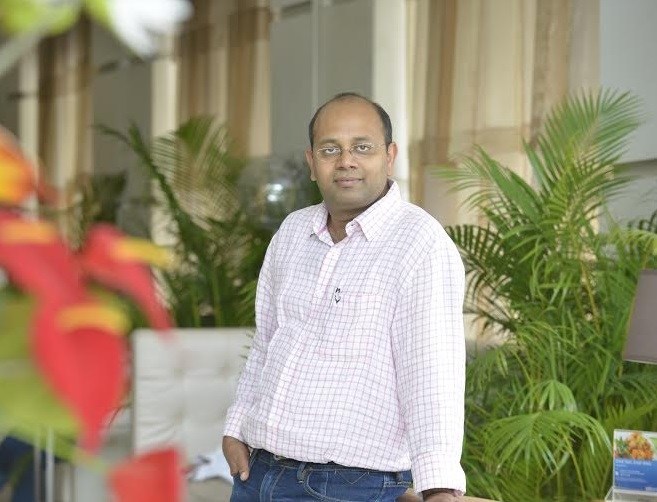 MoveInSync founder Deepesh Agarwal
MoveInSync today provides solutions to more than 20 corporates across the country, transporting 100,000 employees daily and clocking 20 million kilometers every month. Headquartered in Bangalore, MoveInSync has marquee clients like Google, Microsoft, HSBC, Adobe, Oracle, and Wipro across 11 cities in India. The startup expects to reach 300,000 employees in two years.
Last month, the company raised an undisclosed amount of venture debt investment from InnoVen Capital India, an arm of Temasek Holdings. MoveInSync will use this funding to meet its working capital requirements and to onboard more users.
Last year, the startup had raised US$5 million in series A funding from Inventus Capital Partners, Qualcomm Ventures, and Saama Capital. It was incubated at the Indian School of Business (ISB).
Cubito is another funded startup in this space which raised US$165,000 last year. Cubito's tech tool compiles employee information, geo-codes the data, and allocates a cab fleet. Like MoveInSync, users can track the whereabouts of the vehicle in real time and also monitor speed and other parameters.
However, MoveInSync claims to provide better service with higher efficiency. "Our unique selling proposition is that we do not sell technology, we assure business efficiency and employee satisfaction. Technology just happens to be a means of achieving this," says Agarwal.
This post Google and Microsoft love this startup for easing employee transportation appeared first on Tech in Asia.