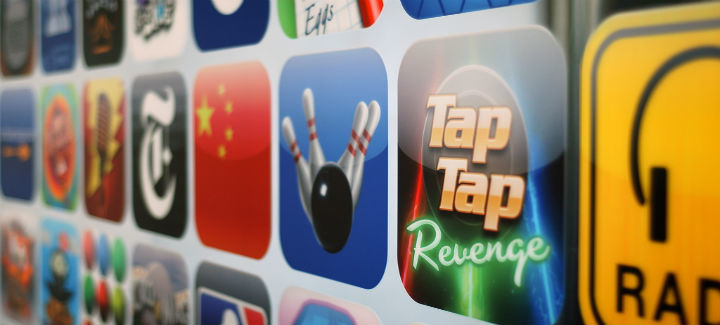 Sponsored by:
Photo Credit: Cristiano Betta
With over 250 million people, Indonesia is the world's fourth most populous country. And while its smartphone penetration rate is currently at 21 percent, the country is primed to become the fourth largest smartphone market in the world by 2018, doubling its current users and becoming one of the top destinations for original equipment manufacturers (OEMs) and app developers. According to an Inmobi study from 2014, Indonesians are highly mobile centric, more so than several major markets including China and Korea. They use, on average, 6.7 apps over a 30 day period, just below the global average but higher than Malaysia and Korea.
So there's a rush right now to gain insight into how this rapidly urbanizing and upwardly mobile market operates, forms habits, and consumes apps. Baidu's own MoboMarket Android app store, launched in Indonesia in February 2014, has released their latest quarterly Indonesia Mobile Data Report. The app store has over four million monthly active users, and while that is a fraction of the 54 million mobile internet users in the country, it does provide vital insight into how Indonesian app users behave.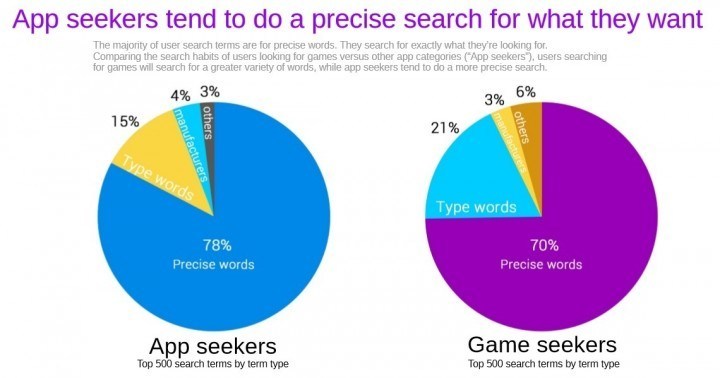 1. Slow internet changes how users find apps
One reality of mobile internet in Indonesia is that it currently lags behind its neighbors, placing 15th in Asia with an average cellular speed of 4.1 Mbps. That's well below the global and Asian average. Reflecting this reality, Indonesians are more likely to download apps they deliberately search for, rather than come across while casually browsing the store.
What this means is that simply optimizing app store placement does not guarantee success, as most apps will be lost in a highly crowded marketplace. Rather, focus on raising awareness about your service among users before they enter the app store. With Emarketer predicting that mobile internet ad spending will triple this year in Indonesia, we can expect to see an even bigger marketing push behind upcoming apps.
It might sound intuitive, but the data backs this thinking with 59 percent of app searches resulting in downloads, compared to 37 percent of list browsing.
2. Weekends are for apps
Saturday is the day the MoboMarket store sees the highest numbers of downloads, followed by Sunday. The extra leisure time over the weekends results in 17 percent of all weekly game downloads and 20 percent of weekly downloads for other types of apps occurring on Saturdays. Developers should target users with their marketing campaigns on weekends, although they can expect competition for eyeballs to be fiercest then.
3. Gaming is BIG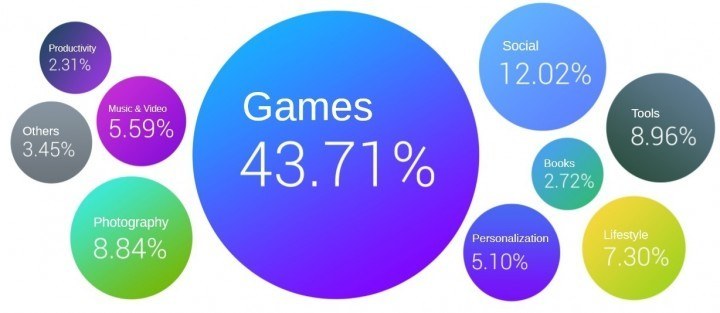 Games made up 44 percent of MoboMarket users' interests and habits in Indonesia, with "Casual & Puzzle" games making up 29 percent of all downloaded games. Reflecting this, around 30 percent of the top 500 games types in the market are in that category, showcasing the wide variety of options for users who are looking for quick time killers.
This is also reflected in Inmobi's The State of App Downloads and Monetization Report: Asia Pacific Q2 2015 report, where gaming installs made up 70 percent of total installs in the region (compared with 63 percent in Q2 2014).
4. People love lifestyle apps
The highest number of new apps downloaded in Q2 of 2015 were from the Lifestyle category in MoboMarket. However, while Lifestyle apps make up 15 percent of the top 500 app types, they only make up eight percent of downloads.
5. Kids apps have the highest browse-to-download conversion

Kids apps have the highest browse-to-download conversion path on MoboMarket. This could reflect parents finding apps to entertain their children, or kids using these devices themselves (most likely borrowed from parents or older siblings).
6. Facebook runs social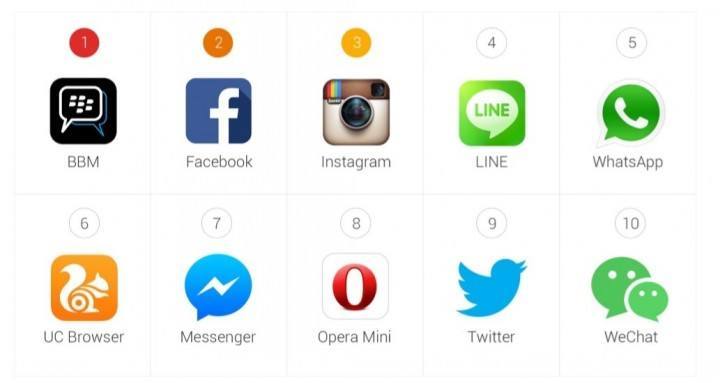 Of the top 10 installed social apps on MoboMarket, Facebook owned properties took up four spaces, including Facebook (2), Instagram (3), WhatsApp (5), and Facebook Messenger (7), successfully cornering the social media app market in the country.
Indonesians are some of the highest users of chat apps, with an estimated 4.2 chat apps per smartphone, twice that of the US, according to a 2013 On Device Research survey. The market for social apps looks to keep expanding as smartphone penetration increases over time. However, the big names in social already seem to own this category.
7. User app updates are irregular
Reflecting the low mobile internet speeds in Indonesia, only five percent of users update their apps daily. Coupled also with the high prevalence of older versions of Android (99 percent of MoboMarket users are on Android 4.4 and below, while 15 percent are on Android 2.3 and below), app updates may sometimes not be able to take place because of the older versions of the OS available on devices.
The data should be recognised and accepted for what it is; a single-source data point within a large and rapidly evolving market. Deriving universal insights from this would not be prudent. However, the data does make for some interesting reading, and provides us with a perspective into Southeast Asia's most dynamic market, something that has been sorely missing till now. Reports and data like this help app developers to better position themselves and their apps for success, while app stores like MoboMarket will be able to deliver a more streamlined and efficient service to their users, benefiting the ecosystem.
TL;DR
Indonesian smartphone users are more likely to download your app if you create awareness for it prior to them accessing app stores.
Saturdays see the highest number of app downloads from the MoboMarket store. Focusing app launches and promotions over the weekend should help improve app downloads.
Games make up the largest chunk of app downloads, of which the largest category is "Casual & Puzzle". Gaming is big but highly competitive.
Highest number of new apps downloaded in Q2 2015 from MoboMarket were Lifestyle apps.
Kids apps have the highest browse-to-download conversion, roughly nine percent higher than the next category. Tourism apps have the second highest browse-to-download conversion rate.
Four Facebook owned properties are in the top 10 installed social apps from MoboMarket in Indonesia. Big international names own the social category right now.
Only five percent of users update their apps daily. Keep in mind the relatively lower internet speeds and older versions of Android running on the majority of smartphones in Indonesia when updating your app.
Baidu is the leading Chinese language Internet search provider. As a technology-based media company, Baidu aims to provide the best and most equitable way for people to find what they're looking for. Baidu established a presence in Indonesia with the opening of its Jakarta office in 2013. Since then, its family of mobile and PC products have gained a significant local following, with millions of people using and enjoying them on a regular basis.
Baidu's product family in Indonesia includes the Android marketplace MoboMarket, the Android utility apps DU Battery Saver and DU Speed Booster, the mobile browser Baidu Browser and more. Together, Baidu's products and services in Indonesia have tens of millions of frequent users.
This post Here are some rare insights into how Indonesians consume apps appeared first on Tech in Asia.