Adtech is one of the most convoluted spaces, filled with acronyms (DSPs, SSPs, etc.) and fast-changing models (networks, exchanges, etc.). This gets even more complex in a vast, emerging, mobile-first market like India.
Ecommerce sites in particular have been struggling to figure out how to get the biggest bang for their buck from their ad budgets. The numbers of clicks or app installs are no longer relevant. What matters is to track and serve the quality users.
This is the context in which Snapdeal today announced the acquisition of Silicon Valley adtech startup Reduce Data. Founded by entrepreneur Asif Ali in California in 2012, its proprietary tech uses artificial intelligence and real-time data to increase the return on investment for advertising campaigns. The Reduce Data team will join Snapdeal to build discovery products for the seller community. "Asif comes with 17 years of experience in building web scale technologies," says Snapdeal co-founder Rohit Bansal, emphasizing the need to strengthen the data capabilities of the marketplace.
User tracking across devices, real time insights, and retargeting to increase purchases are becoming more important by the day in the highly competitive ecommerce space in India. We recently reported how Snapdeal's main rival Flipkart tasked German adtech firm Glispa with increasing exposure to its Android app, and focusing more on loyal users who generate results.
Snapdeal's acquisitions so far
Asif joins a growing band of entrepreneurs who have come aboard Snapdeal via acquisitions – they include the founders of Freecharge, Exclusively.in, LetsGoMo, Martmobi (Shopo), and Rupeepower.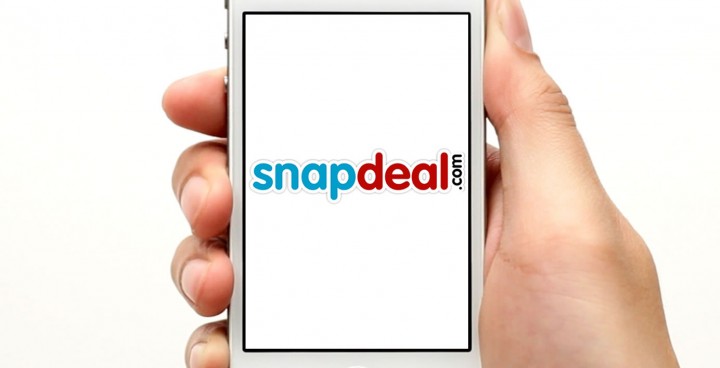 Founded by Kunal Bahl and Rohit Bansal in February 2010, Snapdeal was one of first to take a sharp pivot from a daily deals site to an ecommerce marketplace. That pivot turned out to be a clincher as the company quickly raced to the top of the ecommerce pile in India, along with Flipkart and Amazon.
In the last couple of years, it has has been on an acquisition spree, gobbling up 11 companies so far to build up an ecommerce ecosystem faster than its rivals.
Here are all its trophies, in reverse chronological order:
Reduce Data

Shopo: This marketplace for artisanl goods was acquired in May 2013 and relaunched as an app-only, zero-commission marketplace last in July 2015.

Letsgomo Labs: This startup provided end-to-end mobility solutions including design and strategy, conceptualization of apps and mobile sites, and implementation and hosting. Its clients included major ecommerce companies. This acquisition was announced in June 2015.

MartMobi: This Hyderabad-based mobile technology startup built mobile sites and native apps for ecommerce stores and small and medium-sized businesses. This acquisition was announced in May 2015.

Freecharge: Snapdeal's acquisition of Freecharge was the biggest acquisition in the digital history of India. The deal is estimated to be of around US$400 million. This acquisition was announced in April 2015.

RupeePower: A financial distribution platform, RupeePower helps Snapdeal customers to apply for loans through the ecommerce marketplace. RupeePower uses its credit comparison, matching, and processing tech and its network of banks and financial institutions to find the loans best suited for those customers. This acquisition was announced in March 2015.

Exclusively: Snapdeal plans to build an online luxury mall where top fashion brands can open their estores, and that's why it acquired luxury fashion estore Exclusively. This buy was announced in February 2015.

Wishpicker: This startup used intelligent recommendation engines to come up with gifting options. The acquisition of Wishpicker gives Snapdeal a quick boost to further personalize user experience and drive conversions through intelligent recommendations. This acquisition was announced in December 2014.

Doozton: Doozton helped consumers buy specific fashion products suited for over a dozen occasions, from weddings to the Valentine's Day. This acquisition was announced in April 2014.

eSportsbuy: An etailer of sports goods and fitness equipment, eSportsbuy brought the whole category to Snapdeal. This acquisition was announced in April 2012.

Grabbon: This Bangalore-based group-buying startup was acquired in June 2010.
Snapdeal has raised US$1.6 billion from SoftBank, BlackRock, Temasek, eBay Inc., Premji Invest, Intel Capital, Bessemer Venture Partners, and Ratan Tata. It has 200,000 sellers listing over 15 million products across 500-plus categories.
This post Indian ecommerce war heats up: Snapdeal buys Silicon Valley startup to add adtech muscle appeared first on Tech in Asia.