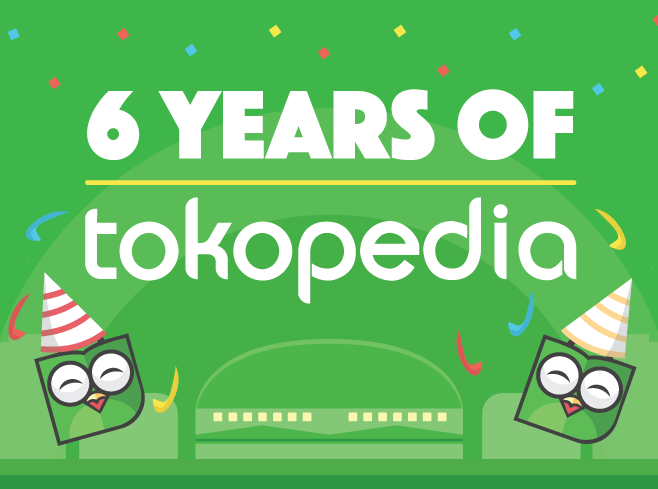 Today, as Indonesia celebrates its 70th independence day, Tokopedia turns six. That's a solid age in startup terms.
The startup, which rose to become one of Indonesia's most popular marketplaces, has come a long way since it launched in 2009. Both founders, William Tanuwijaya and Leontinus Alpha Edison, were first-time entrepreneurs. Now, Tokopedia is the country's top ecommerce startup, recently seeing six million purchases in one month.
A lot of people are watching Indonesia's top ecommerce startup after last year's record-breaking US$100 million round of funding.
Tanuwijaya's ambitions are high: he says that he wants to see Tokopedia grow into a "Google of Indonesia." It's going to be a tough journey in the next couple of years. Other strong players, like Go-Jek, are making their mark in Indonesia's tech scene with innovative business models. (Tokopedia today announced that it will partner with the motorcycle taxi service for intra-city deliveries.) Ecommerce itself is rapidly evolving as the industry matures. And Tokopedia is still not making money – using the platform is free for both merchants and buyers, and its paid-for gold merchant service constitute only 10 percent of total transactions to date.
In this infographic we look at some fun facts and milestones in Tokopedia's six-year history. Where will it go next?

This post Indonesia's Tokopedia turns six today (INFOGRAPHIC) appeared first on Tech in Asia.