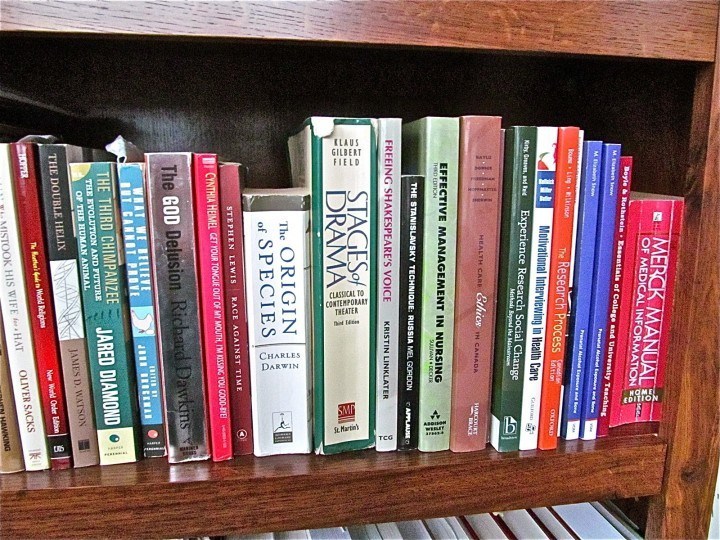 After graduating from Purdue University in the mid-1990s, Pakistan-born entrepreneur Usman Siddiqui accepted a software engineer job in Dallas, Texas. His time in the US meant he was exposed first-hand to the rise and subsequent growth of technology startups and he yearned to emulate the model. Not one to shy away from a challenge, Siddiqui quit his job to be closer to his family, moved back to Pakistan, and started exploring the possibility of building a startup in the country.
"Ecommerce platforms such as Amazon were taking off in the US. I had an interest in technology ventures and felt they could work in Pakistan too," says Siddiqui.
The first venture he launched was The Readers Club. He brought Jawad Yousuf, an old college friend, on board as a co-founder.
The basic problem Siddiqui wished to solve through The Readers Club was the lack of access to books and reading material faced by most Pakistanis. Public libraries are few and far between, and almost all are mired in decrepit conditions. New books are prohibitively expensive and therefore only in the reach of the upper-middle class. Rather than launching a store, the idea is that The Readers Club is a kind of online library.
"From day one we've wanted to make access to books easier. Money is important, but a by-product," he explains.
Trust issues
Siddiqui knew that the only way his idea would succeed was if it managed to attract a large amount of users. At the same time, he felt people would have difficulty trusting an unknown peer-to-peer service with their own personal book collections. Along with his co-founder, Yousuf, he took the bold step of pooling in all his own books so people would start trading and trusting the service. It worked. Users started signing up and requesting books, eventually listing their own collections as well for others to read.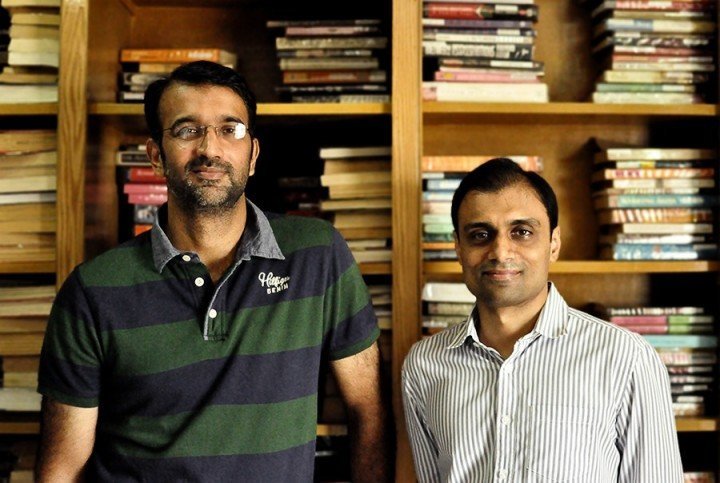 Founders Yousuf (left) and Siddiqui (right)
Today, the site has over 5,500 books available to borrow, and Siddiqui regularly organizes book club meetings to keep literary traditions alive. "Many philanthropists have donated their collection, and we count influential journalists, doctors, and lawyers as part of our community," he adds.
Despite having been in operation for several years now, the startup hasn't spent any money on advertising or marketing. They've relied on word-of-mouth and some media coverage to spread the message. However, the goodwill enjoyed by The Readers Club allowed Siddiqui and team to branch out in their second venture, Kitabain.
"Lots of members started asking us whether they could purchase books as well. We weren't a bookstore, more of a rental service. But when we saw there was sufficient need, that got us thinking."
Turning a page
Siddiqui wanted the new venture to function on the basis of a marketplace as well. He leveraged his existing relationships with retailers to convince them to start selling online through the store. To make the process easier, he allowed sellers to automatically upload their inventory, including product descriptions and images. "We wanted to make it hassle-free and encourage users to take ownership of the site," he explains.
The marketplace launched in 2010 and immediately received significant interest from all over the country. Many private importers and small bookshops opened accounts and started selling online. To encourage traction, Siddiqui and team provided computers and web access to store owners who previously had no idea of how to use the internet to gain more sales. Users were also excited to see titles which would otherwise not be available, and shopkeepers had an additional revenue channel.
Currently there are over 130,000 books available for purchase on Kitabain. Pakistan's largest retailer, Liberty Books, also advertises its titles there despite running an online store of their own. Siddiqui says orders have come from every nook and corner of the country, from towns he had never before heard of.
Despite these encouraging statistics, there's a feeling that the startup hasn't been able to scale significantly. The marketplace manages to attract 20,000 monthly visitors, but it has been in operation for five years now. Siddiqui admits a lack of resources and foresight has prevented the startup from really taking off. "Like in our previous venture, The Readers Club, we haven't spent any money in advertising and relied on others to spread the message. Until recently, we didn't even have full-time staff," he says.
Nevertheless, the startup's early entry into Pakistan's tech ecosystem has earned it accolades and goodwill. In 2009, The Readers Club was given an award for service innovation by the Pakistan Software Houses Association (PASHA). Kitabain has also been approached by large corporations, such as TCS, to partner with them in their ecommerce ventures. Siddiqui cites these cases as examples where they're making significant headway.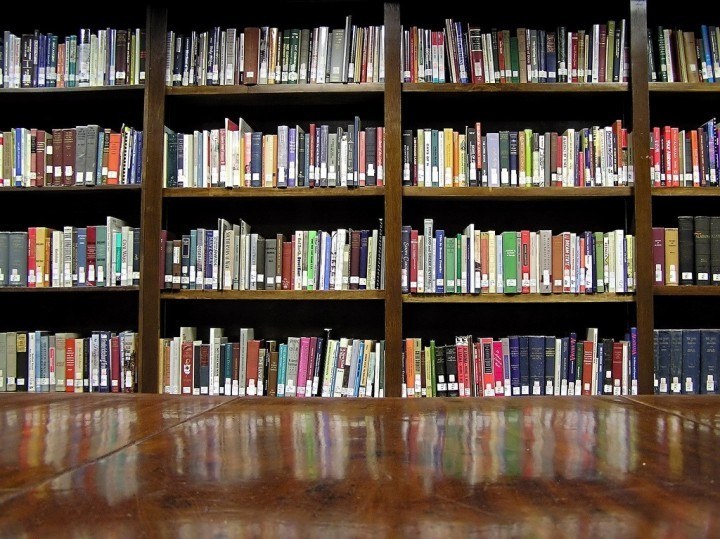 Tuning into audiobooks
From their time in the US, both Siddiqui and Yousuf agreed on the huge potential of audiobooks. However, they also understood the operational bottlenecks of recording and marketing them. Significant resources need to be invested into a recording studio, as well as meeting compliance and copyright requirements. Acting on a whim, they applied for funding under the Google-funded PASHA Social Innovation Fund, with a brief statement explaining their desire to develop audiobooks in Urdu.
The judges took a liking to these plans. The startup was selected as one of the winners, and given a grant of US$10,000 to begin work. UrduStudio launched soon after.
Siddiqui explains it was important for the new product to tap into demand from other parts of the world as well. Additional revenue streams would help the site break even and allow recording of more books. He approached Amazon and requested that the audiobooks be available for sale on Audible. "Luckily for us, they were interested and asked for samples. After confirming that the audiobooks met their standards, Amazon signed a seven-year contract with us," he adds. "That was a big break."
Since then, Audible has gone on to be the primary revenue channel for UrduStudio. There are 38 audiobooks currently available for download, and the Pakistani diaspora in North America and Europe has been instrumental in its growth. Siddiqui says there are plans to build a recording studio of their own to scale operations and add more titles. They've been forced to rely on renting studios due to prohibitively high costs. "We feel this could potentially be very significant," he adds.
To drum up interest and understand his target audience, Siddiqui traveled to the US a few months ago. He met with executives from Amazon, entrepreneurs in Silicon Valley, and students at several colleges. Many people expressed a desire to see more audiobooks in Urdu. "There's a large segment of the population which can understand Urdu, due to their South Asian roots, but cannot read or write in the language. They've been ardent supporters," he explains.
UrduStudio has also entered into a partnership with Indian audiobook e-store Reado. This is significant because it will be the first time that the site has diversified away from English and into regional languages as well.
Now, Siddiqui and the team is eager to make up for lost time and invest more resources to scale rapidly in the coming months. They're talking to potential investors and trying to grow users on all three platforms. "We're at a stage where we have credibility, loyal users, and good infrastructure. It's important to look at this seriously as we can actually go out and accomplish many things" he explains.
See: Want to be a co-founder at a Rocket Internet startup? Here's one way
This post Inspired by Amazon, this engineer quit his job and started a niche ecommerce venture appeared first on Tech in Asia.