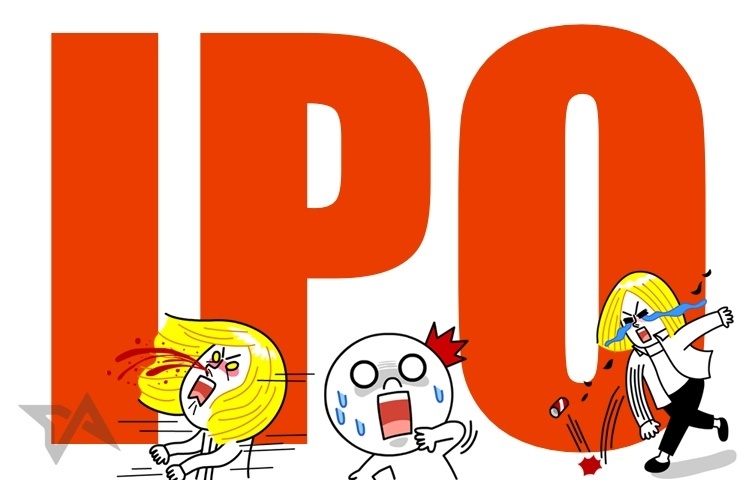 Line's much-vaunted, on-off-on-off IPO has been scrapped, according to sources talking to the Wall Street Journal.
Former Line CEO Akira Morikawa said in December 2013 that the messaging app would benefit from a high-profile IPO. Another executive said Line – a Japanese-headquartered spin-off from Korean web giant Naver – was considering the US, Japan, and Korea as possible locations for going public.
Today's report in the WSJ says Line has put on hold the offering until "at least next spring." A Line spokeswoman told the paper that the company did not have a definite timeline for the IPO. "Regarding future prospects, we will make a decision based on market conditions and the evolution of our business performance," she added.
The rumored postponement is similar to what happened in September 2014. By April of this year, it was reportedly back on course, with new CEO Takeshi Idezawa slating the IPO as the first order of business.
Off Line
Line has seen slowing growth after an initial boom. From October 2014 to April, Line has risen from 170 million monthly active users (MAUs) to 205 million. Facebook-owned WhatsApp is still growing explosively, adding 100 million users in just three months to rocket from 700 million to 800 million MAUs.
WhatsApp, Facebook Messenger, Viber, WeChat, Hike, and the enduring Facebook are all combining to thwart Line's growth. Both China and India are markets where Line has failed to take off – in China because the app is blocked by the Great Firewall, and in India as people seem to prefer to juggle Facebook and WhatsApp. Meanwhile, lucrative markets like North America and Europe haven't really taken to the app at all.
Line's biggest markets (as of late last year) were Japan, Thailand, Indonesia, Spain, and Taiwan.
(Source: WSJ)
This post Line halts plan for IPO: report appeared first on Tech in Asia.