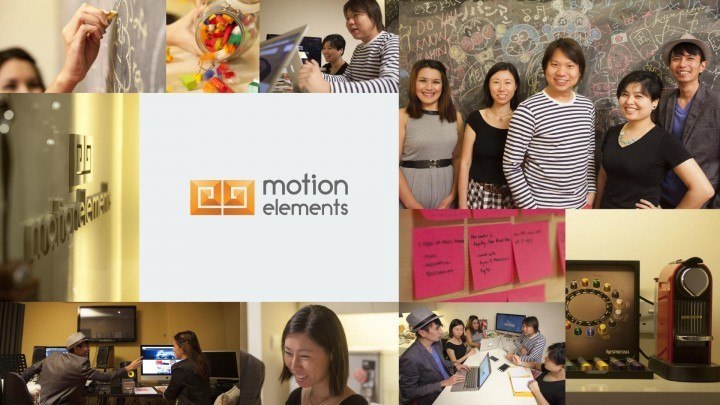 MotionElements, a marketplace for stock video, animations, and after effects, today announced it raised an undisclosed amount in seed funding. The round is led by KK Fund and joined by Incubate Fund and 500 Startups.
"Our vision is to go beyond being just a marketplace for video creators, but to build a place where creators in the world can connect, create, earn, and learn," explains Mark Sun, co-founder and CEO/CTO of MotionElements.
Specifically, the team aims to improve the user experience by "launching a series of features and tools for video makers that allow them to find their stock elements faster, and collaborate better." Sun gives an example:
"One of our product lines is music. We have developed an easy, visual way for users to search for videos. However, the visual approach doesn't work with music. So we are developing a unique music-matching engine to help users easily find similar music just by dragging and dropping."
A "microstock" media company, MotionElements differs from traditional ones in that they source their images almost exclusively from the internet, and do so through individual creatives rather than agencies. As such, MotionElements' focus on enabling its community makes perfect sense.
So far, MotionElements has been "well-received in countries like Japan, Germany, and the US," according to Sun. Now, they're looking to move in Thailand, Russia, Spain, and other Spanish-speaking countries. He explains why:
Thailand's media industry is among the most advanced in Asia, and Russia promises a huge untapped market. To expand to these countries, language is perhaps just one relatively easy aspect. In each new market, the company will offer local language support, language-optimized search, and customer support.
Asia-focused
The royalty-free marketplace was founded back in 2010, when Sun and co-founder Joanne Chua were both running a video production business. Facing clients who demanded more interesting content with lower budget and shorter time frame, they realized there was no decent marketplace to purchase stock videos, and more specifically, "video footage with Asian people, layered video elements and video templates."
When they found out other video makers also had similar problems, they decided to plug this market gap and disrupt the video production process. "Also, we found that Asia has tremendous talent in video creation," Sun recalls.
"Unfortunately, these creators have limited exposure and we felt it was a huge waste. Hence, we created a platform for video creators to connect, create, and earn."
Business plan in hand, the duo landed a small sum of seed funding from Singapore government agency MDA's iJAM program. Since then, they've been careful with their spending, and have bootstrapped till today.
"We felt strongly for the business, and were confident that we could prove the business model before going to the market to raise funds, of course at valuations that will not dilute our shareholding too much," explains Sun. He adds:
So there is a constant evaluation of how best to invest every dollar and every hour, where each decision has a trade-off. A dollar spent on marketing is a dollar less on development. So we constantly have to remind ourselves what are the top three things our users really want, and use that to guide our directions.
Another challenge they faced was finding talent to join their cause. "Singapore is a hotbed for startups all jostling for few talents with right skills and fit. I spend alot of time recruiting and keeping the team excited and aligned," he says.
Now that they've proved their business model, the founders are looking to scale quickly – hence, the funding round. MotionElements' vault of stock video and audio content has grown consistently, according to Sun. "We have been doubling every year on many indicators – this includes asset, membership, artists, and sales transactions," he explains.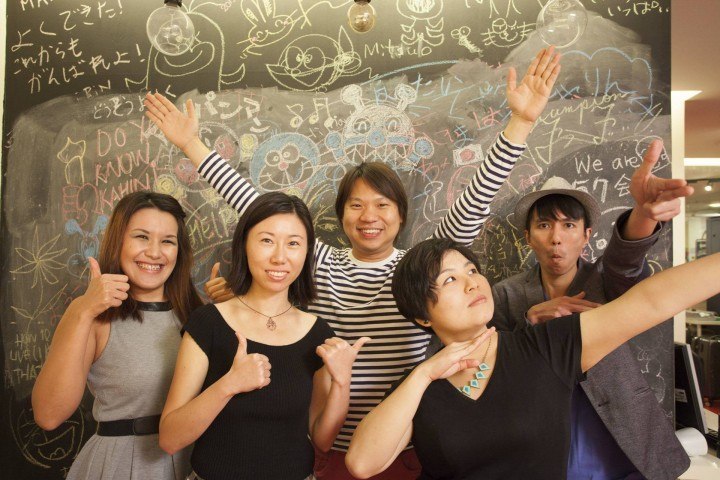 Today, it has some 800,000 motion assets, which Sun believes is a "very decent scale to reap good search results and create barriers to entry for our business." Competitors are few in the region to begin with – Sun names Amana and Pixta as two of MotionElements' closest rivals – though the company's early start five years ago when the industry was still in its infancy helped.
MotionElements thinks its visual search feature, auto keyword translation, and localization efforts will help it stand out.
"We see tremendous market potential for the online video industry. As a leading player in Asia, MotionElements is in a good position to capitalize on the rapid growth of this digital space," says Koichi Saito, general partner at KK Fund.
This post Marketplace for video makers MotionElements lands seed funding appeared first on Tech in Asia.