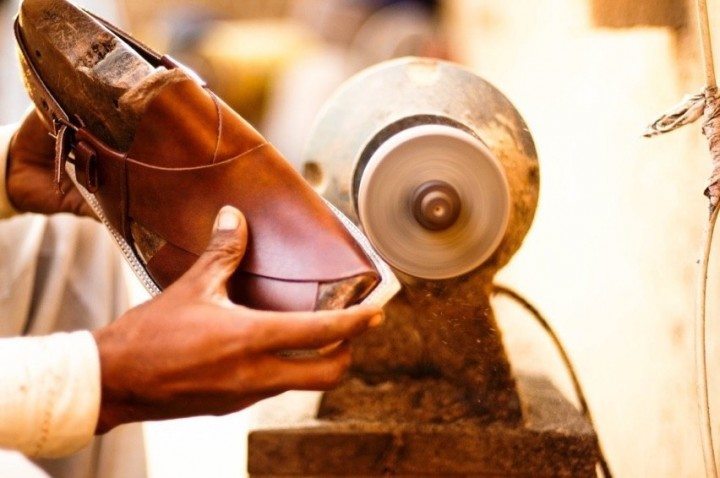 Artisanal shoes startup Markhor first made headlines when they exceeded their Kickstarter funding target by US$92,000, with pledges coming from 508 people in 32 different countries. Since then, the Pakistani social enterprise has been incubated at Lahore-based Plan9, received advice from Zappos, and incorporated their business in the US. Today, Markhor announced its acceptance into Y Combinator, becoming the first Pakistani startup to be granted admission into the prestigious startup accelerator.
"We weren't confident about our application to YC as the program rarely accepts fashion startups," Markhor co-founder Waqas Ali tells Tech in Asia. "However, now that we're in, our aim is to become a ten billion dollar company."
Ali reveals this was his second application to be part of YC, with an earlier attempt in 2012 rejected. "However, part of the reason we were accepted this time around is because of our impressive growth and traction in a relatively short time," he adds.
Under YC's tutelage, Markhor plans on strengthening its position as a luxury lifestyle brand who's disrupting the footwear sector. Ali believes the success of his company lies in its approach of completely eliminating middlemen, passing on cost-savings to consumers, and eventually helping craftsmen get better wages. "Big brands make all their products in developing countries, but sell at artificially inflated prices because of inefficiencies in the supply chain. Markhor has a very different model," he adds.
His thoughts on the YC experience so far? "Mindblowing," and "beyond his wildest dreams," he says. Mentors have helped with almost every aspect of running the business, and he aims to make a good impression with potential investors on demo day, which is scheduled for the 18th and 19th of this month.
Ali hopes his success can translate into more opportunities for Pakistani entrepreneurs to be part of YC. He exhorts his countrymen to apply. "Build something unique, don't try to replicate other ideas," he says. "The rest will fall in place."
Disclosure: Y Combinator is an investor in Tech in Asia.
This post Markhor is the first Pakistani startup accepted into Y Combinator appeared first on Tech in Asia.