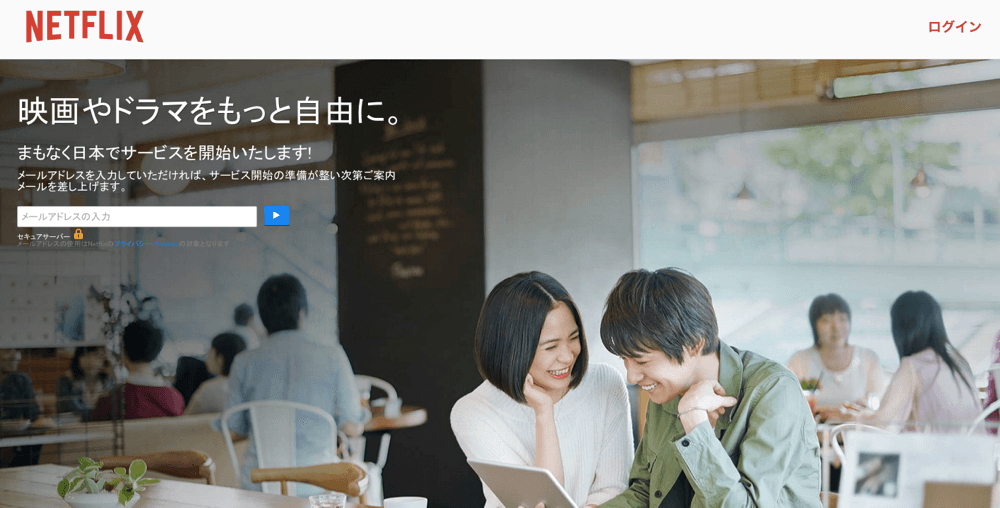 Netflix will enter Japan alongside a powerful new ally: internet and telecommunications giant SoftBank. In a statement released earlier today, SoftBank confirmed the partnership and revealed its strategy for introducing Netflix to the Japanese masses.
Netflix is slated to launch in Japan on September 2, its first market in Asia. From that day, existing SoftBank customers will be able to sign up for a Netflix subscription at SoftBank's retail stores, SoftBank kiosks at major electronics shops, on the firm's website, or via its call center. The Netflix app will also be preinstalled on select SoftBank handsets starting in October.
Perhaps the most interesting part of SoftBank's announcement was the possibility that the firm would co-produce future content with Netflix. Original programming like House of Cards and Orange is the New Black is considered by many to be the service's biggest appeal. A compelling show featuring A-list Japanese talent could make the service a must-have for Japanese viewers.
SoftBank's announcement also revealed Netflix Japan pricing tiers: JPY 650 (US$5.40) a month for standard definition, JPY 950 (US$7.90) a month for high definition, and JPY 1,450 (US$12) per month for ultra-high-definition 4K streaming. SoftBank customers can simply add Netflix to their existing monthly bill.
Hulu Japan, Netflix's only true competitor in Japan, was sold to domestic television network Nippon TV last year. Since then, the service has becoming increasingly Asia-focused, with fewer current western programming than when Hulu's US arm was in charge. It costs JPY 933 (US$7.70) a month for standard and high-definition streaming (it doesn't yet offer 4K).
While Hulu failed to gain traction outside of the US, Netflix is already available in more than 50 markets worldwide. It has an international user base of over 60 million.
It's unclear how the Netflix partnership will affect SoftBank's own video-streaming service, BBTV Next. We've reached out to SoftBank and will update this post if a representative replies.
This post Netflix partners with SoftBank for upcoming Japan launch appeared first on Tech in Asia.