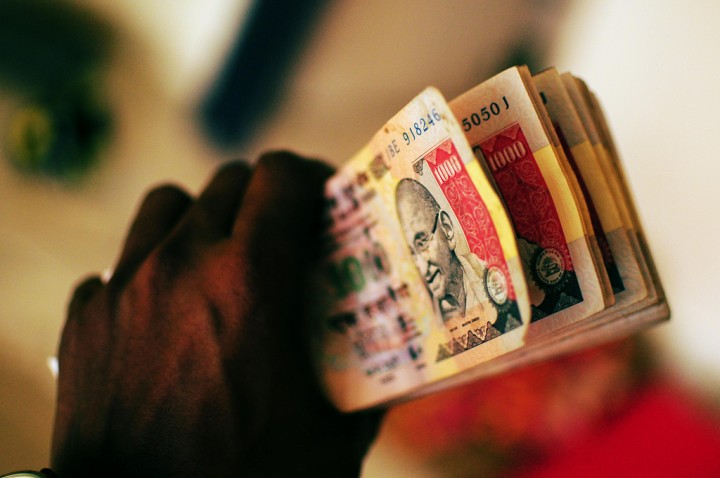 Startupxseed Ventures announced the launch of Aaruha Technologies today. Aaruha is a US$4.5 million seed fund that focuses on early stage technology investments within India and is Startupxseed Ventures' first fund. Its first investment went into bot prevention product ShieldSquare.
ShieldSquare protects companies from "web scraping," an epidemic that duplicates website content either manually or through a scraper program. Not all web scraping is bad: For example, Google and other search engines scrape content from websites to create the metrics behind their SEO. When web scraping is used maliciously, however, it poses a serious threat to intellectual property and website quality. Bots can use the information that they've duplicated to find contacts, track website changes, and reproduce content.
Usually, the easiest way to prevent these bots is to manually block IP addresses or use CAPTCHA services. Instead, ShieldSquare allows users to create algorithms that will automatically detect and deter bots.
Each visitor that checks a website is given a unique fingerprint. This fingerprint is collected with the use of a cloud connector as well as a javascript file that has to be included in every page. After analyzing the fingerprint, ShieldSquare decides whether it is friendly or a threat. If the fingerprint represents a threat, ShieldSquare allows websites to choose to do one of three things: block the user, provide a CAPTCHA to check if it's human, or feed it fake data. In the cases of sites like Google, ShieldSquare allows websites to create a list of "web crawlers" that are allowed.
ShieldSquare has already raised a round of angel funding of US$300,000. Its previous investors include Freshdesk's Girish Mathrubootham and the three co-founders of RedBus. Aaruha Technologies has invested an undisclosed amount for the next round.
Incubators to promote ecosystem
Startupxseed also announced partnerships with two separate incubators in Bangalore.
The first is at the International Institute of Information Technology, Bangalore (IIIT-B). This is an incubator that conducts exits within three to five years. According to Dr. Debabrata Das, dean of academics and R&D at IIIT-B, the partnership will be helpful for startups. "Our goals have always been to develop an ecosystem," he says.
The second is the eHealth technology incubator. It is angel funded by Blue Sky Angels and is located at the PES university in Bangalore.
Both of the incubators are strategically placed inside universities to promote the entrance of young entrepreneurs into the startup ecosystem.
Seed stage funding means more than money
B.V. Naidu, managing partner of Aaruha Technology Fund, explained that the driving force behind Startupxseed was India's current attitude towards entrepreneurship. "There's a lack of handholding from angel investors, laboratories don't have a connection to the marketplace… Our entire mission is to help startups connect the dots, help build an ecosystem and participate in the process."
Startupxseed has also partnered with later stage venture capital funds, including Aarin Capital, partially founded by Startupxseed co-founder and ex-CFO of Infosys Mohandas Pai, and technology-focused Exfinity Ventures.
Startups in Aaruha Technology's portfolio will go through a rigorous list of requirements, including the implementation of a committee chosen co-founder and close mentorship. It will be announcing two more investments over the next few weeks. Aaruha Technology Fund hopes to support the "Make in India" initiative, a program launched by Indian Prime Minister Narendra Modi to encourage companies to create and manufacture products within India.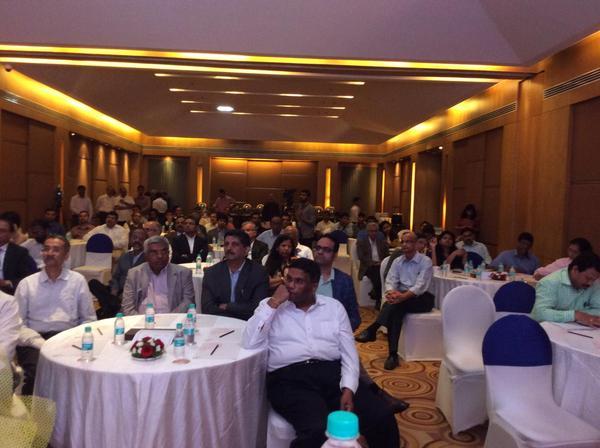 Mohandas Pai (@mdpai05) tweeted a photo of the audience at the launch of startupXSeed fund.
Support from IT leaders
In the past twenty years, India's information technology industry has seen enormous growth. With the advent of the startup industry, IT leaders are hoping to see the same sort of boom amongst entrepreneurs. "Every industry needs heroes," explains Mohandas Pai, ex-CFO of India's second largest iT company, Infosys. "Our old IT heroes have gotten old. We need more Sachin Bansals (co-founder of Flipkart) and Sharad Sharmas (co-founder of iSPIRT)."
He went on to explain that this is the first step towards strengthening India's "golden triangle" between the southern cities of Hyderabad, Chennai, and Bangalore.
Mohandas Pai also offered startup advice for others in the ecosystem. When asked how a startup could achieve success, he promptly provided the audience with three answers. "Respect your capital, persevere, and market, market, market."
This post The Infosys old boys club spawns a new fund for startups in India appeared first on Tech in Asia.