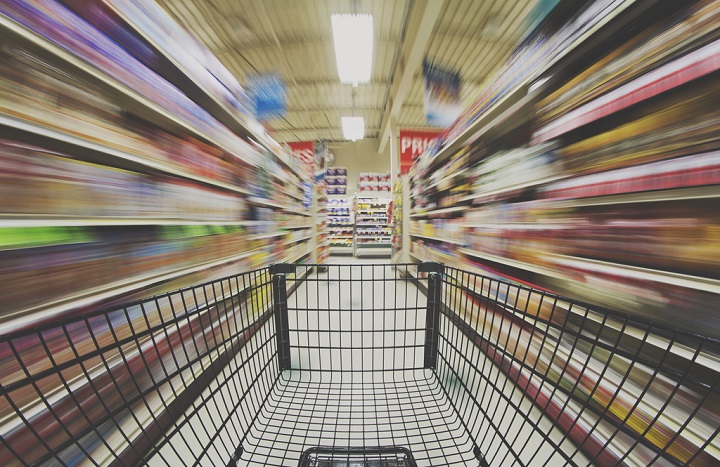 Until last year, Venkat Potluri and Ganesamurthi G were directors at Flipkart. They were in charge of the supply chain and marketplace operations for the Indian ecommerce leader. Their KRAs (key result areas) or targets were to bring quality sellers to the platform, help them stabilize, and ensure they were profitable.
Then in February and March last year, Venkat and Ganesamurthi quit one after another. They had decided to launch their own startup, with a goal of solving the challenges the two founders faced in executing the goals assigned to them at Flipkart.
"We noticed that while ecommerce was seeing extraordinary growth, the capability of sellers to understand what it takes to become successful on these online marketplaces was very limited. More than 80 percent of sellers did not see an increase in orders after the first four weeks, and they would consequently drop out," recalls Venkat.
Sketchy product catalogs, outdated lists, weak backend systems, delayed deliveries, poor pricing strategy – a host of factors were affecting the sellers and their customers. The unsatisfactory customer experience also reflected badly on the marketplace as a whole.
The genesis of an idea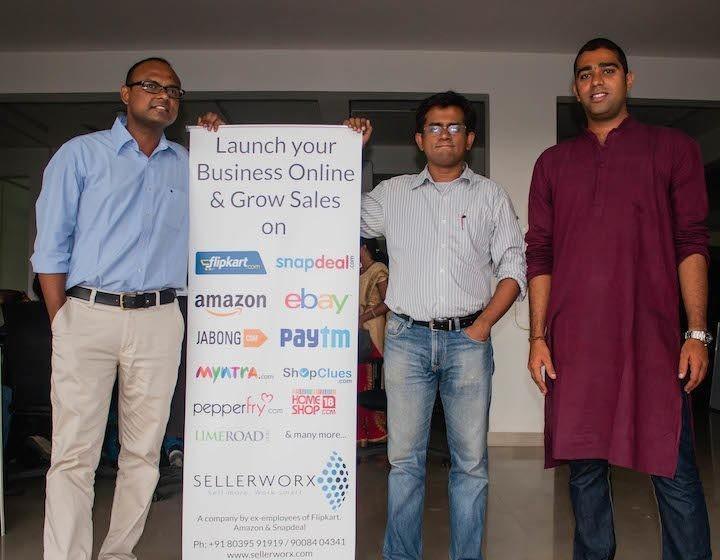 Venkat and Ganesamurthi decided to get involved at a micro level with some of the vendors to see how they could help them do better. This eventually led to their quitting Flipkart and launching a startup to focus on solving the problem for online sellers across the country, whichever ecommerce platform they used. With an estimated 12 to 15 million SMEs (small and medium enterprises) in India, the scale of the opportunity is massive. But it all began with one seller.
"One of the sellers with whom we were working at Flipkart saw his business flourish," recalls Venkat. "Orders grew from tens to hundreds and the business expanded. The vendor moved to a bigger warehouse and employed more people. All this happened in just six months. We were struck by the growth ecommerce provided to this vendor and the positive impact this had on the lives of all his employees and their families. That's when we decided to try and recreate this across millions of businesses in India."
The idea was to use a SaaS (software-as-a-service) model to simplify ecommerce for a large swathe of sellers across the length and breadth of the country, including the thousands of small towns where producers are technically ill-equipped to make the best use of ecommerce channels. Instead of trying to build the tech tools for this themselves, the merchants could use SaaS to improve the discovery of their products and drive sales. "The SaaS products would impact the levers that drive sales, such as one-touch market access, optimized product information, intelligent pricing, and so on," explains Venkat.
For a seller, the complexity of navigating the ecommerce marketplace comes from the large number of marketplaces out there, ranging from diversified ones like Flipkart, Amazon, or Paytm, to the vertical niche players like furniture etailer UrbanLadder, engineering goods portal Tolexo, or eyewear specialist Lenskart. There are more than 60 marketplaces with significant traction that a seller can target, depending on the nature of his products. The trouble is each of those marketplaces has a different operating model, onboarding process, inventory management, payment procedure, and so on. This makes it very complicated for a seller to manage his online business on multiple channels, without adequate tech tools.
Final piece of the puzzle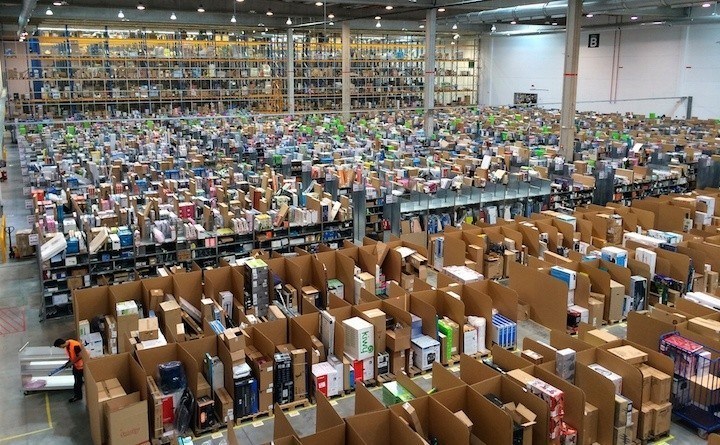 The final piece of the puzzle was to get a tech wiz to help them turn this vision into reality with simple, robust, scalable products on the cloud for sellers. This fell into place when the Flipkart directors met Chandramouli K.
With a Harvard Business School ecommerce masterclass under his belt, Chandramouli had developed software for high volume transactions at Amazon, Tesco, and RedBus, before founding SnapCentral, a tool for aggregating product data from manufacturers and brands. He had also been thinking of ways to help small retailers with tech tools. So Chandramouli completed the triangle, coming on board as co-founder and chief technology officer of the trio's startup Sellerworx, which remained in stealth mode last year while its tech products were developed, tested, and validated.
From listing and cataloging to optimizing inventory across multiple channels, Sellerworx has a suite of tools to get online as well as to manage payments and track performance. Some features are designed to help the vendor sell better.
For example, the competition is fierce in electronic goods which is one of the biggest categories in ecommerce. Pricing and discounts therefore become a vital factor in sales performance. So the team built an automatic repricing feature for electronics sellers. "At times, the difference in pricing between a seller who gets an order and one who doesn't is only a few rupees," explains Venkat. "With an intelligent pricing algorithm, sellers are able to set different price strategies based on business rules to maximise profits or revenue."
Coming out of stealth with $2M funding

Finally, the Bangalore-based Sellerworx came out of stealth mode earlier this year when it raised funding from Axilor Ventures, an incubator set up by Kris Gopalakrishnan and SD Shibulal, co-founders of Indian tech bellwether Infosys. Sellerworx was Axilor's first investment.
Neither Axilor nor Sellerworx disclosed the amount of funding when it was first reported. Venkat tells me now that the startup has raised close to US$2 million. More than the money, it's the Axilor founders' business experience that Sellerworx values.
"We got introduced to the CEO of Axilor, Ganapathy Venugopal, who was earlier the head of strategy and planning for Infosys, through a common friend," recounts Venkat. "We met over coffee and discussed the opportunity at length. We soon found ourselves ideating and sharing time with Kris Gopalakrishnan, one of Infosys's co-founders. It was a special moment for us.
The unparalleled experience of the Axilor founding team in creating technology solutions and building an organization based on strong values excited us."
Venkat's erstwhile employer is only too happy to back these efforts to help sellers become successful online. This month it announced a program called F1 Stop (Flipkart One Stop) which will launch seller support centers in 20 cities by year-end. One of its partners in this program is Sellerworx.
There are other players who are out to help India's online sellers, one of the earliest being Unicommerce, which got acquired by Snapdeal a few months back. Goa-based Browntape is another early mover in helping sellers manage their listings and sales on multiple estores. The quality of the SaaS products and features will be the differentiator between these players. The Sellerworx founders' experience with their Flipkart KRAs will be handy in understanding the needs of different kinds of sellers in this large and diverse country.
This post These ex-directors of Flipkart show sellers how to crack ecommerce appeared first on Tech in Asia.