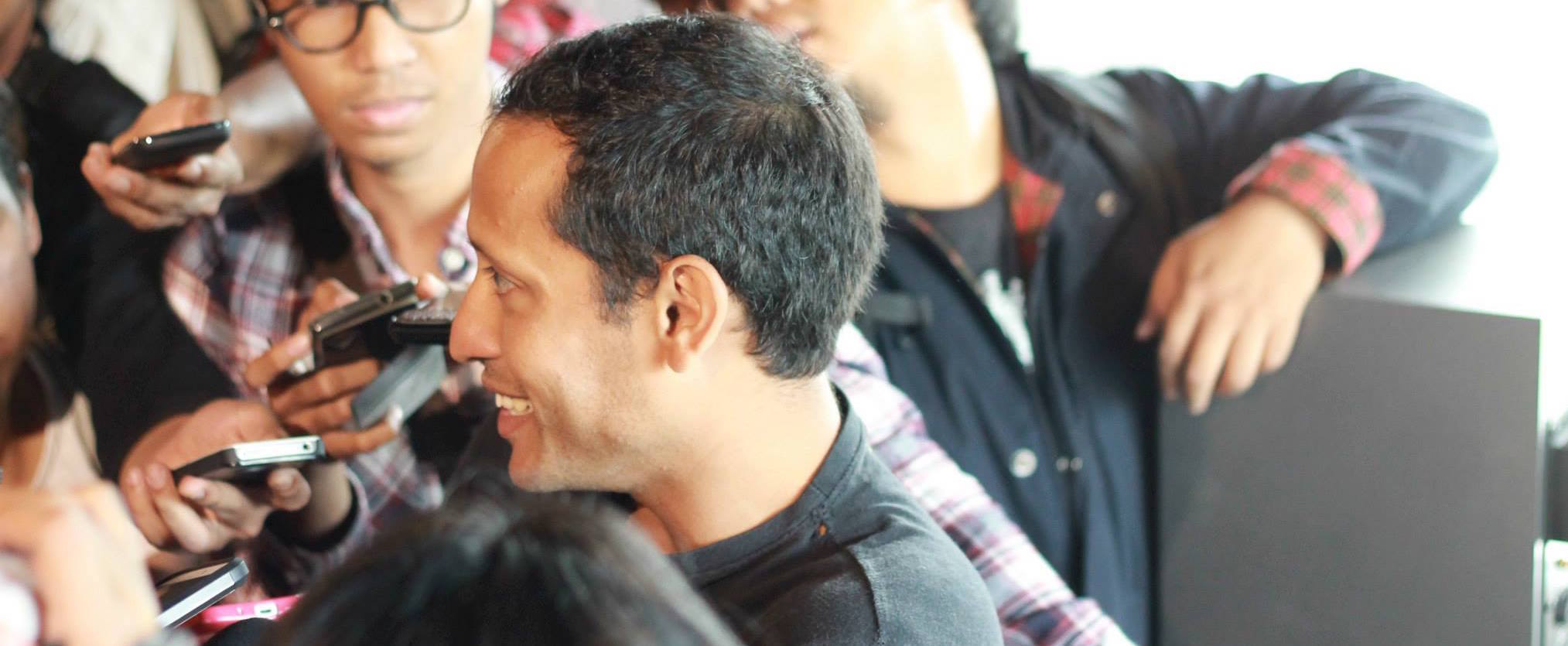 Go-Jek founder and CEO Nadiem Makarim
We arrive at a basketball court in West Jakarta, Indonesia, squeezing through a mob of excited, young working class Indonesian men. Straight ahead, thousands of them are being herded into lines, but the sheer number of bodies makes the crowd difficult to control. These guys are here because they want to become Go-Jek drivers.
In case you're new to the scene or have been living in a remote cabin somewhere, Go-Jek is one of the fastest-growing and most visible tech startups in Indonesia. The courier, transport, and shopping service legitimizes previously informal motorcycle taxis — ojeks in Indonesian — by outfitting drivers with green uniforms and helmets, but also by organizing them through a mobile app which lets users book drivers.
The event is a mass recruiting session, an aggressive play by Go-Jek's founder Nadiem Makarim to keep up with local competitor GrabBike, a service offered by Southeast Asian startup and ridehailing unicorn GrabTaxi.
Despite his rise to relative fame in Jakarta over the past months, Go-Jek founder and CEO Nadiem Makarim is elusive. He shows up to the press tent outside the basketball court to answers a few questions, then dips back out of the scene like a secret agent. Dogged reporters pursue him. It seems we won't be interviewing this man here, so I head down to his office in South Jakarta's upscale Kemang district.
A tiny call center with 20 drivers
The spacious office building is buzzing with green jackets and activity. Nadiem greets us, stops what he's working on, and lights up a cigarette in the smoking lounge.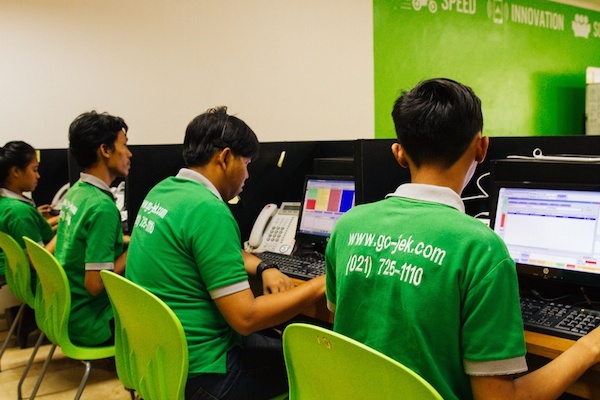 As a reporter, I've got to hand it to the guy; he knows what he's doing when it comes to engaging the media. Most of our conversation remains off the record, and when Nadiem truly doesn't want to divulge a piece of information, he simply grins like the cat who ate the canary and says "What do you think bro?"
After a thoughtful smokey inhale, he reflects on Go-Jek's progress over the past half a year. He credits much of its success in Jakarta to the "right place, right time" factor:
Momentum is a very ephemeral thing, right? It goes up and down, and if you don't catch it at its peak then you'll lose it, and there's nothing worse than losing momentum.
After majoring in international business at Brown University, Nadiem joined the Jakarta branch of global research and consulting giant McKinsey and Co. As a native Indonesian, he always wanted to return to the Big Durian, but in fact he admits it was his only option at the time.
He stayed at McKinsey for about three years, and made the most of it. He did jobs for some of the country's state-owned enterprises, then started an initiative called Young Leaders for Indonesia. It was a program to prepare third-year university students in Indonesia to enter the working world. Nadiem cites the project as one of the main reasons he was able to get into Harvard Business School in 2009.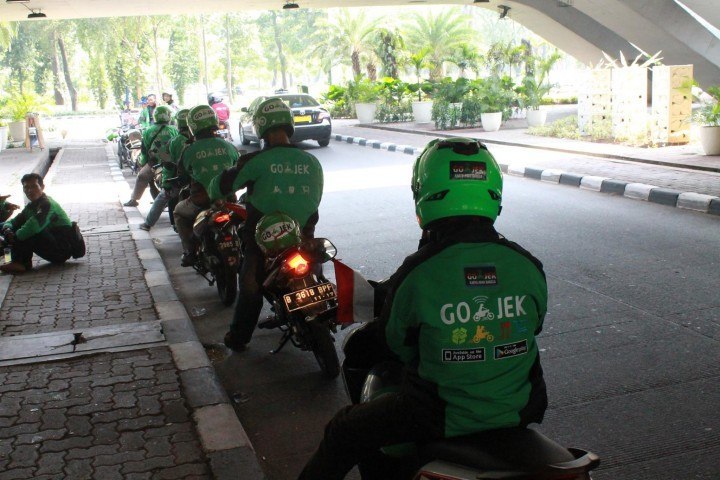 Before he left, Nadiem came up with an idea — an itch he needed to scratch in Jakarta. The idea was that commuters would phone into a call center and request ojek drivers to pick them up on-demand and take them wherever they wanted to go. Nadiem would run the pilot project for Go-Jek that summer.
"I started out with a call center, and recruited the first 20 drivers. Then they became recruiters," he explains. "I started marketing just to friends and family, and it basically just kind of grew from there, organically, very slowly."
While in Harvard's MBA program, Nadiem made a good friend, someone who would ultimately become a fierce business rival. It just so happened this new friend was Anthony Tan. Today we know him as GrabTaxi's co-founder and CEO. "He was one of my closest friends. We were always consulting each other on our businesses. I was going to take over bikes and he was going to take over cabs."
See: Didi Kuaidi and China's sovereign wealth fund invests in GrabTaxi's $350M round
Nadiem didn't unpack his current relationship with Anthony, or comment any further on the Go-Jek and GrabBike rivalry, but he does credit GrabTaxi as one of the catalysts for Go-Jek's success four years later. Until then, however, Go-Jek operated in Jakarta under the part-time leadership of co-founders Jurist Tan and Brian Cu.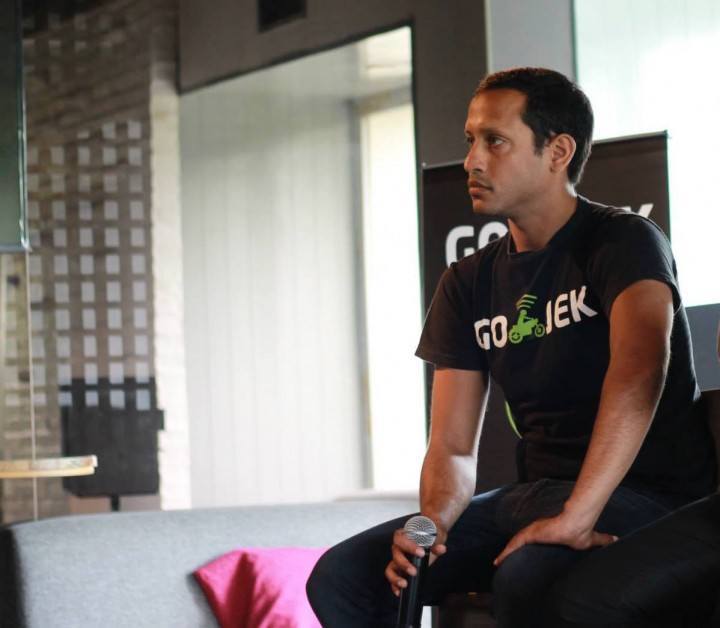 See: Indonesia's two-wheel war: GrabBike vs Go-Jek
A rocket-powered detour
After Harvard, Nadiem bumped into some German guy named Oliver Samwer. For those familiar with the famous internet company builder Rocket Internet, he needs no introduction. Oliver took a shine to Nadiem likely because of his Harvard education and McKinsey experience. He asked Nadiem to help set up Rocket Internet in Indonesia. Officially, Nadiem's title was managing director of Zalora Indonesia, but at the time, he and the early team also helped out on Lazada Indonesia.
Nadiem says Rocket was exciting because of the amount of funding he had at his disposal. "I saw it as sort of a fast track university for the online business," he explains. "I got to play with a lot of money and I got to hire some of the best people in the industry […] it's also where I learned how to scale. I'm really lucky that I had the Rocket experience before going straight into Go-Jek […] You learn a lot there. I've adopted a lot of what I learned from Rocket to Go-Jek. I've also learned what not to do."
Like many Rocket employees, Nadiem decided to throw in the towel after a year at Zalora and try other things. The work environment just wasn't right for him. This should come as no surprise, as the company builder is well-known in Southeast Asia for having a high employee churn rate. Many speculate this is brought on by poor company culture. Despite titles that often get thrown around by ex-Rocket employees, Nadiem claims to have never seen himself as a founding member in Indonesia. He says, "I never wanted to call myself a co-founder. That's what they called me, but let's be honest, I was a CEO for hire."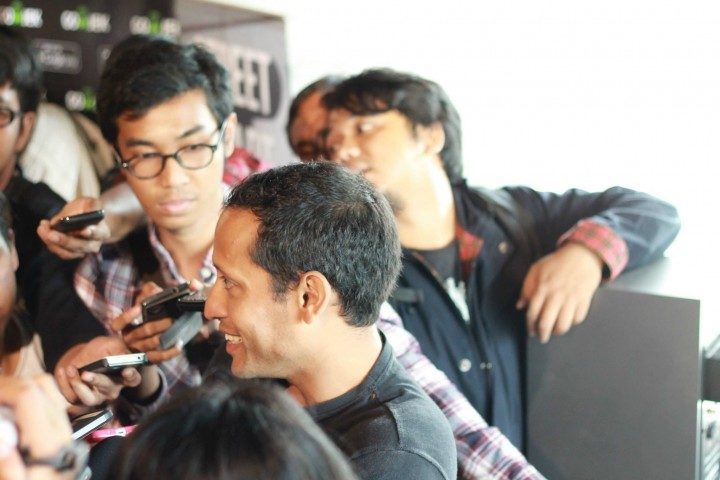 Nadiem makes his way through a crowd of reporters.
See: Why Rocket Internet "graduates" make good entrepreneurs
Grabbing the Uber wave
After Rocket, Nadiem went back to the drawing board and tested out several other startup projects. Most failed. All the while, Go-Jek had been running in the background with no significant growth. The company wasn't dead, but it wasn't thriving.
However, in mid-2014, investors began knocking on his door with renewed interest in ridesharing startups. They started asking about the investment potential of Go-Jek. Nadiem credits heightened investor interest to the entrances of Uber and GrabTaxi into the local market. At the time, he was the chief innovation officer at a local payments firm called Kartuku. But with VCs hitting him up about the passion project he'd initiated years back, he knew he had to start working on Go-Jek again full-time.
"The probability of you succeeding in a startup is already one to ten. If you're not full-timing it, it's zero […] we got lucky because it didn't die, but it sure didn't grow in the years prior."
Jurist and Brian were still running the firm part-time. Nadiem raised a round of venture funding from NSI Ventures and came back to them with an offer, "I said 'you guys can stay and keep your stakes but you gotta do this full-time' […] Unfortunately, they couldn't because one was in grad school and the other was in Manila, so them staying on didn't work. We ended up buying their shares."
Nadiem brought in Kevin Aluwi, who was the head of business intelligence in Zalora, as the CFO. The rest as they say is history. These days, Nadiem claims to not own a car because he uses his own product for just about everything. Kevin, with a laugh, says to Nadiem: "It's true. We looked up our power users, and you actually are [one of them]."
Logistics as a keystone
With the advent of Go-Jek's food delivery service Go-Food, the startup has drawn skepticism about how it can effectively scale while trying to tackle multiple industries. Nadiem responds that Go-Jek's variety of services is exactly what enables the company to scale quickly.
"Logistics is the key to everything. It's the key to ecommerce, it's the key to food. We took a big risk by approaching this problem the other way around," he says. Kevin adds, "Essentially with a logistics network like the one we've built, all these different business units and services are simply being stacked on; we're just looking for the highest value economic activities to put on the network. So in that sense, we're not losing focus if you see the focus as increasing the value of activities done on the network."
The pair also say that in fact Go-Jek is preparing the archipelago's millions of for-hire motorbike pilots to move up the value chain in the future. Nadiem says if Indonesia ever gets a decent public transportation system, Go-Jek will still be there to provide work for drivers, even if it's not shuttling people around the city. Go-Jek plans to introduce a personal shopping service called Go-Mart, which is similar to Instacart. The service will compete with local grocery delivery service HappyFresh.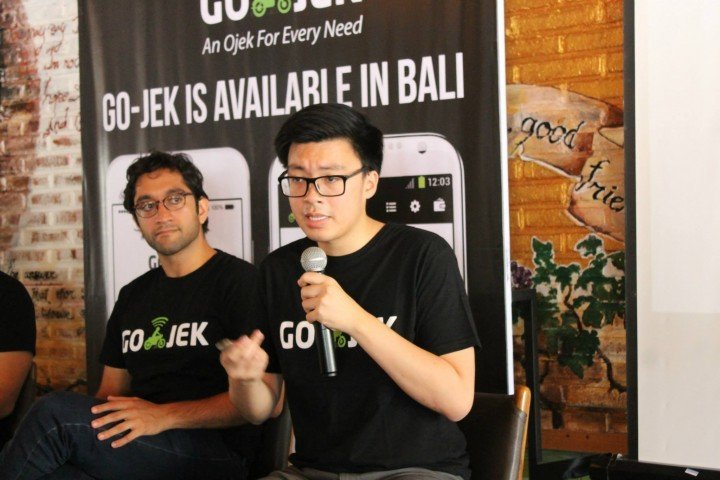 Go-Jek CFO Kevin Aluwi talks to the press.
See: Southeast Asia: why the money is in logistics, not ecommerceIn recent weeks, Go-Jek became the most popular free app on iOS in Indonesia. Following the mass recruitment event at the basketball court, Nadiem says Go-Jek now has more than 30,000 drivers in the capital. The media says the startup recently took another hit of funding from a prominent international investor. Nadiem and Kevin, however, decline to comment. When asked about key metrics like the number of rides Go-Jek has completed to date, Nadiem offers up nothing but a sly grin, a long cigarette drag, and a polite "no comment."
Shifting his focus toward Indonesia's new generation of tech entrepreneurs, Nadiem says they should have the courage to take a lot of money, spend it fast, and go for broke.
"I think that is the single biggest missing component right now with Indonesian founders. They're all trying to optimize and validate. But if you're going to make something big, and you believe in the market and you believe in your product, then go for it."
This post This guy turned Go-Jek from a zombie into Indonesia's hottest startup appeared first on Tech in Asia.