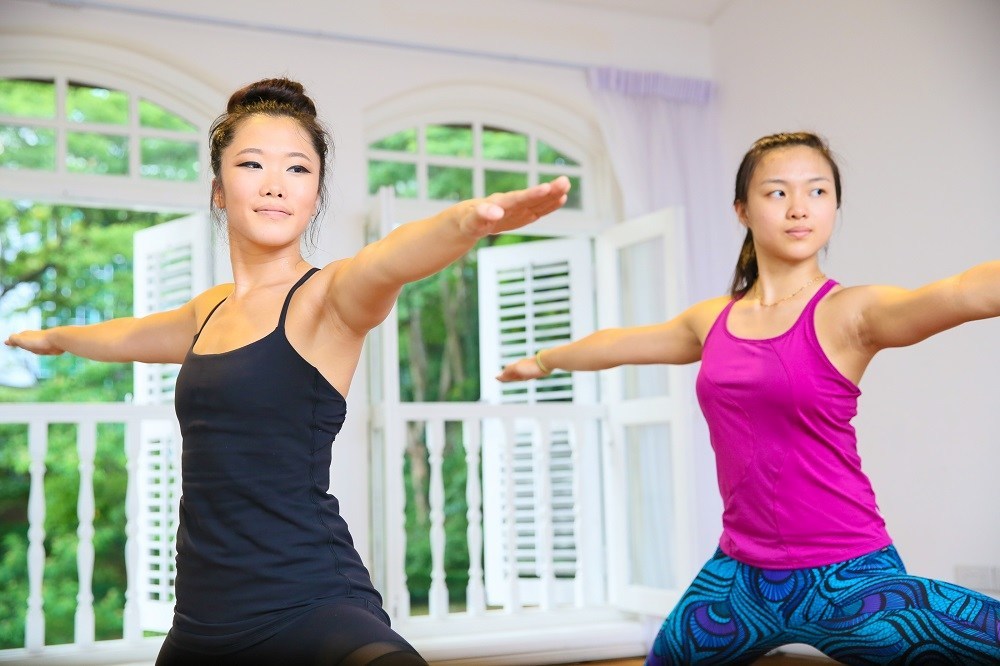 I would love to sit here and complain that the reasons for not making it to the gym as often as I should are just the lack of gyms near me and expensive subscriptions. But if I'm honest, motivation (a.k.a. "get that butt off the couch") is a far bigger problem for me. So it's a good thing that Singapore-based Passport seems to take care of all the aforementioned problems in one fell swoop.
Contrary to what its name might suggest, Passport does not involve any cross-border traveling. Founded earlier this year by Gene Yap, Sanjey Chandran, and Rehan Rauf, the app is a one-stop subscription service for gyms, fitness classes, and other similar activities. The user pays a monthly subscription and, depending on the tier she chooses, she gets access to a number of classes or gym sessions every month. Current tiers include a S$59/month subscription, which gives access to four sessions per month, and a S$99/month subscription, which allows unlimited attendance.
The prices might seem a little steep, but they're comparable to the average gym subscription – and there's a free trial period for new users to allow them to test the app. The added bonus here is that the user is never bound to one particular gym or class, but is free to mix it up at her discretion. One day she might go to the gym, another day attend a Krav Maga class, and pick a yoga session on the third day.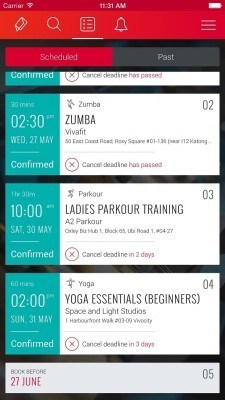 The mobile-only app boasts over 140 activities to sign up for, and has partnered with over 300 gyms and classes in Singapore. Another 100 establishments have signed up in Seoul, where the app has also launched. It's now available in Singapore, Seoul, and Kuala Lumpur, and the startup is finalizing deals in Hong Kong and New Delhi. Passport is looking to be in nine cities in total by the end of the year, Passport chairman Sharad Lal tells Tech in Asia.
One subscription fits all
The startup makes money from subscriptions, and pays for the classes and gyms the users attend. What this means in terms of its revenue is still unclear, but Lal points out that eventually users should settle into a routine of trying different activities, giving the company a clearer idea of its monetization strategy. "The initial trend with something new is that people get more excited and [use it] many times," he says. "As we talk to our customers, with a lot of them there is the initial excitement of just checking out everything."
In the meantime, Lal says, the startup is constantly getting feedback and improving its service. From an attractive and elegant user interface, to social media integration that allows users to share their activities with friends, and GPS functionality to suggest activities, gyms, and classes close by, Passport checks a lot of usability boxes.
"From the consumers' side, most of the feedback is very positive," Lal says. "The thing that people mostly talk about is being able to work out at places near their office and home." Passport's partners also seem pretty happy, even though there were doubts at first. "[Some of them] thought it would cannibalize their customer base," he explains. "Now a lot of them are looking at this as a potential source of revenue. They see people come into their gym who, under normal circumstances, wouldn't know about it."
Asked about potential concerns that gyms might choose to circumvent the app entirely after gaining new customers, Lal admits that is a possibility, but hopes that Passport users appreciate the wide variety of choice it offers, and won't agree to be tied down to one subscription at one particular place. An Uber-like rating system should also help filter out any places where users don't have a positive experience.
Fitness is a battlefield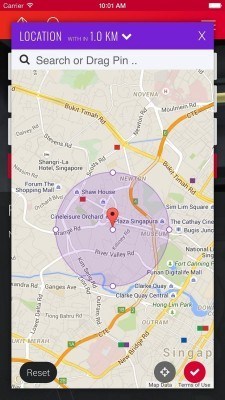 Although Passport won't share numbers, Lal is keen to point out the startup is leading the charge in its field in its native Singapore. But the arena is far from empty, as the startup is up against incumbents like Malaysia's KFit – which recently raised an impressive US$3.25 million in a series A round led by Sequoia Capital – and Singapore's Guavapass.
"Competition is going to be the biggest challenge here and everywhere else," Lal says. The startup is worried that competition is going to squeeze margins for everyone, leading consumers to get used to lower-than-sustainable prices. But the founders are confident in their process and their product to get them through and allow them to expand in new markets.
Passport already has some initial funding "in the seven digits," as Lal puts it. The startup figures it has enough runway to go into four new cities in the next three months. The founders know that building a community around their app will be key to increasing their reach as they go forward. They have tested their market extensively by talking to both consumers and potential partners, and are using the feedback to refine their offering. "We've taken time to work the process – we're going to get Singapore right, and then we're going to apply the process in other places," Lal says.
This post This new app wants to be an all-access pass for fitness in Singapore and beyond appeared first on Tech in Asia.