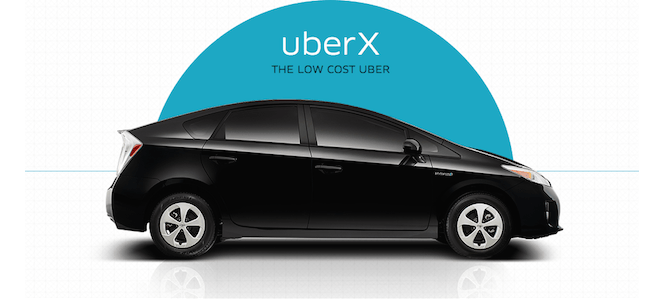 If you're one of those loyal Filipino Uber riders who have been worried sick after reading back-to-back reports of a possible clampdown on Uber, don't fret.
Uber today announced it has submitted to the Philippines' Land Transportation Franchising and Regulatory Board (LTFRB) its application for accreditation as a transportation network company (TNC).
This follows the LTFRB's warning that it would start cracking down on ride booking apps like Uber and their partner vehicles if they failed to register with the government on or before the August 20 deadline.
"In recent weeks, there has been heated debate in the news and social media about the deadlines imposed by the authorities. Over the past few months, Uber has been preparing our submission for TNC accreditation with the expert guidance of the Department of Transportation and Communications and LTFRB," said Laurence Cua, Uber Manila's general manager. "Today, we can confirm that Uber's application has been submitted and has been well received by the authorities."
LTFRB public assistance head Arnel del Rio confirmed with Tech in Asia that Uber has handed over the requirements for accreditation.
Del Rio says they're now evaluating the documents from Uber and, if complete, the company could be awarded an accreditation as early as tomorrow, August 18.
Paperwork
This means Uber is no longer in hot water over the legality of its service. However, the same can't be said for its partner drivers who are not technically employees of the multi-billion-dollar company.
Uber and other web-connected transport companies must pay a fee of PHP 10,000 (US$216) for accreditation, which is renewable every two years. Partner vehicle owners need to apply for a franchise with the web companies and pay a filing fee of PHP 510 (US$11) for the first two vehicles.
In May, the Philippines created a regulatory framework for ride booking services, making it the first country in Asia to legalize such services. Until today, only GrabCar, GrabTaxi's private vehicle booking service, had secured an accreditation under this new set of rules.
Uber says it didn't mean to cause worry for its passengers and it was working closely with the government. "Uber has always had one goal – to provide access to reliable, affordable and safe transportation options anytime and anywhere to all Filipinos at the push of a button," Cua explained. "We look forward to the continued support and leadership of the government of the Philippines in achieving this."
The Philippines' move to legalize app-based ride services followed months-long public consultations to figure out how to regulate Uber's operations. Uber was under fire from taxi operators who wanted the tech company banned. Initially yielding to pressure, Philippine regulators launched a sting operation against the company, but it backfired. The public was outraged, prompting regulators to take a second look at technology-based transport services.
This post Uber avoids crackdown in Philippines, applies for government license appeared first on Tech in Asia.