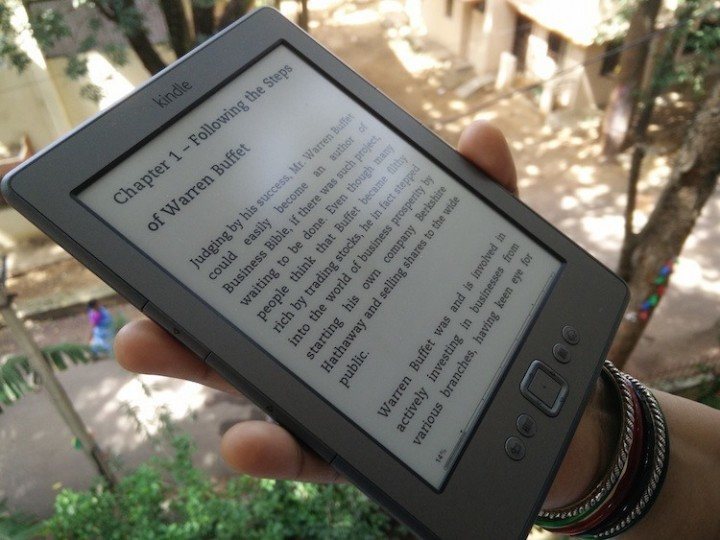 Amazon has just made the Indian bookworm's dreams come true. Today, the American company launched Kindle Unlimited in India, a subscription service that allows its users to pick and read as much as they want from over a million books at a monthly fee of INR 199 (US$3). Early birds get it half price.
India is the first country in Asia to get this service, which is currently available in the US, UK, Germany, France, Italy, Spain, Brazil, Mexico, and Canada.
You may not find the latest bestseller on it, but Kindle Unlimited spans a gamut of genres, from popular fiction to economic tomes. To lure the mass audience in India, Amazon has brought books by popular writers like Chetan Bhagat, Amish Tripathi, and Preeti Shenoy under this umbrella.
What this means for a bookworm is that you can just download any book that catches your fancy and start reading to see if it's any good. Gone are the days of endless browsing to see if you want to invest in a book – at least for the limited number of books under Kindle Unlimited. Not all publishers have opted for it, but the titles under Kindle Unlimited are growing fast.
As for the startup community, here's your chance to read all those great books on startups and entrepreneurs that you weren't sure you wanted to buy. Check if they have the Kindle Unlimited tag and read them for "free" with your monthly or annual subscription.
You can keep up to 10 books at a time and there are no due dates. You don't need to own a Kindle device to use this subscription service, a free-for-download Kindle Reading app will do. And you can access the books across Kindle devices, iPhone, iPad, Android tablets and phones, PC, and Mac.
A launch offer of Kindle Unlimited at INR 99 (US$1.5) runs till the end of the month. Here are some of the popular titles on offer:
Immortals of Meluha by Amish
Daily Inspiration from the Monk Who Sold His Ferrari by Robin Sharma
Half Girlfriend by Chetan Bhagat
The One You Cannot Have by Preeti Shenoy
Don't Lose Out, Work Out by Rujuta Diweka
Harry Potter series by J.K. Rowling
War Brides by Helen Bryan
See: 12 great books on startups and entrepreneurs that I must read in 2015
This post Whoa! Amazon throws open a million books for Indians on Kindle Unlimited at $3 a month appeared first on Tech in Asia.