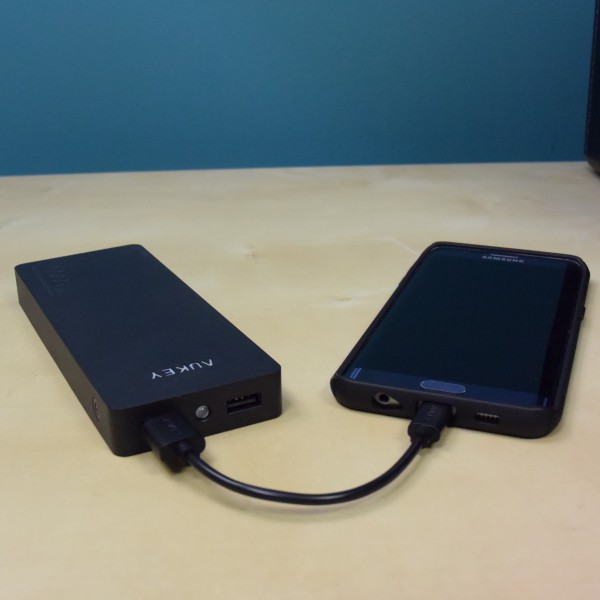 Samsung's latest flagship smartphones, the Galaxy Note5 and S6 edge+, are wonderful. We are currently hard at work testing them in the BetaNews laboratory, and will publish reviews soon.
These devices no longer offer removable batteries. While I am totally at peace with losing that feature, other consumers aren't. I'm here to tell you that it truly isn't a big deal. Why? USB power banks are better. I am pleased to share with you all, dear readers, that I have discovered the best such battery pack for owners of the Note5 or S6 edge+ — the Aukey Quick Charge 2.0 External Battery.
This particular power bank features a lot of juice — 10,000mAh to be exact. This means you can charge the Galaxy Note5 or S6 edge+ about three times! In other words, it is like carrying three spare batteries.
The $34.99 price at Amazon is surely affordable, compared to buying three such batteries for previous Samsung devices. The beauty is the Aukey Quick Charge 2.0 External Battery can work with any USB charging device, so even if you move away from Samsung later on, the power bank can still be used. Not so with a collection of spare batteries for a specific phone.
So, why is the Aukey Quick Charge 2.0 Power Bank the best of them all? Well, the Galaxy Note5 and S6 edge+ feature Quick Charge 2.0 technology. This means a compatible charger, such as Aukey's offering, can replenish the battery up to 75 percent faster than a power bank without Quick Charge 2.0. Why wouldn't you want to charge your Samsung device faster? No-brainer, bro.
Besides Samsung devices, other popular smartphones support Quick Charge 2.0 too. The Nexus 6, LG G4, HTC One M9, are just some of the supported models. You can see the a bigger list here.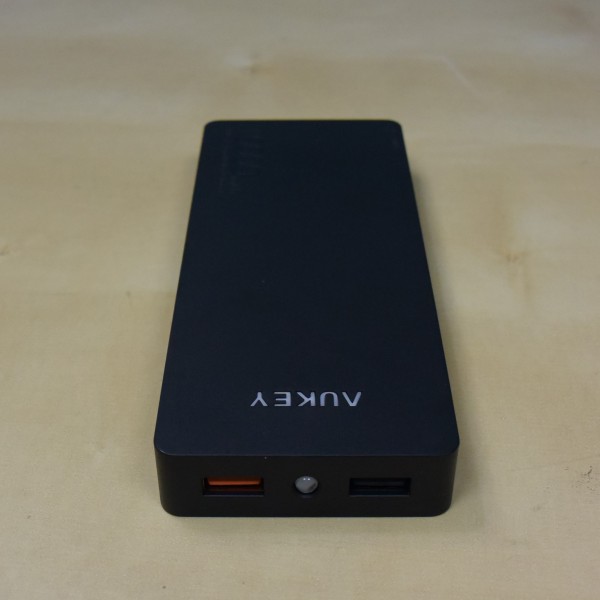 Besides having a Quick Charge 2.0 port, it also features an additional (non-Quick Charge) USB port for simultaneously charging an additional device, including some tablets. This comes in handy when hanging out with friends or family, as you can help them out and share some electricity. The Quick Charge port can power non-Quick charge devices too, by the way.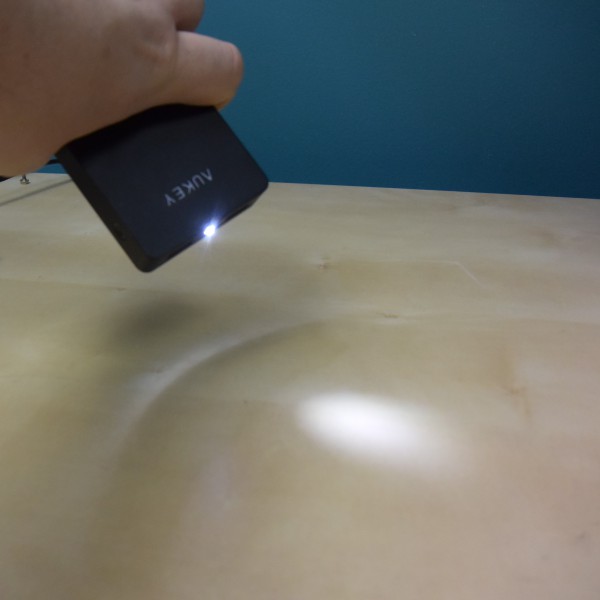 Also cool is the built-in LED flashlight, which can be very beneficial when searching through a backpack or purse on a dark night. It could prove very valuable in an emergency.
Overall, for $35, you cannot go wrong. The price is right, and it feels to be very well built. It is reasonably lightweight too, at 8.7 oz. Do Samsung Galaxy Note5 or S6 edge+ owners truly need the Aukey Quick Charge 2.0 External Battery? Only if they are power users who find it hard to make it through the day. The battery life on both phones is actually quite good.
At this low price, however, having such a battery pack in your purse, briefcase or backpack is a smart idea — you never know when it might save your butt. The Aukey Quick Charge 2.0 External Battery is very much recommended and can be bought here (not a refer link).